2 Million & One Reasons To Be A GCEFCU Member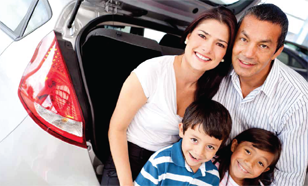 A $2 Million Loyalty Bonus & Great Auto Rates
Recently we paid out a record $2 million bonus to members based on their service relationships with the credit union. If you had an active loan at the end of 2014, you earned a bonus of $75. What other financial institution pays you to borrow from them?
A loyalty bonus combined with a low GCEFCU loan rate – two of the reasons your credit union is the best place for any loan you need.
Apply For Your Vehicle Loan Online And Get Things Started
Searching for a new car loan has never been easier – or faster! We have accelerated applying for a loan with our online application process.
Don't wait another day to trade in your old, money-guzzling loan for a sleek, affordable one at GCEFCU. The chart below illustrates just how much we could save you.
LENDER
RATE
TERM
AMOUNT
MONTHLY PMT
Actual GCEFCU Member Auto Loan
1.99%*
60 Months
$25,000
$438.12
Average Bank Auto Loan
3.05%*
60 Months
$25,000
$449.82
GCEFCU Savings Over The 60 Month Term Of A Similar Bank Auto Loan
$702.16
Our Key Loan Details
Rates as low as 1.99% APR1
Up to 100% financing on a new or pre-owned vehicle
Terms up to 7 years
Fast loan approval and flexible repayment terms
Friendly, local service
Easy to apply online, in person or by phone
Call, Click Or Come By Today
Start the online process today by clicking here, stop by one of our four branch offices, by phone or on your mobile phone or tablet.
Our Member Auto Center has all the tools you need to find your next vehicle and give you peace of mind knowing you are getting good advice and deals. The Member Auto Center features the ability to search for new and used vehicles, advice on the car buying process and much more. Click here to visit our Member Auto Center website.
Additional Resources
1APR=Annual Percentage Rate. All rates subject to change without prior notice. Your actual rate may be higher based on your credit score and the terms of your loan. No other promotional discounts may be applied. Additional requirements may apply. 2Average rate listed on bankrate.com on February 15, 2015 for 60 month auto loans.