2015 Highlights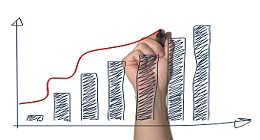 2015 was another busy year for your credit union with a lot of growth. The credit union grew in key areas such as membership and loans which means we are serving more member-owners with more services than ever before. Another area that the credit union grew was the Health Savings Accounts by offering these accounts at no charge to school districts or the HSA account holders. Through this offer, the credit union became the exclusive HSA provider for Channelview ISD and Santa Fe ISD and in the process was able to save both districts money since we don't charge per user fees.

Giving Back to Members & Community
Our biggest give back was in the form of our first ever loyalty bonus. In early February, qualifying members were surprised with deposits into their accounts ranging from $25 to $300 depending on their qualifying relationship with the credit union. We believe we will be able to pay out another loyalty bonus based on our shared success in 2015.
The credit union's employees increased their community giving through participation in our employee jeans days. The grand total of $8,708.40 donated by the credit union's employees was an increase over the prior year. In addition to the monetary donation to local charities, many of our employees volunteer for local schools and education foundations giving freely of their time and talent.
New Technology
In 2015, the credit union was able to add several technology offerings for members that provide more money, time or peace of mind.
One of the most popular has to be Apple Pay. This highly anticipated way to pay at stores using your iPhone has seen quick adoption by our member-owners helping them save time and add a layer of security when paying.
The credit union is very security conscious and is always looking for ways to help members remain secure and prevent identity theft. In 2015, the credit union was proud to deepen its relationship with IDT911 who has helped many of our members in the event they become the victims of ID theft. This year, we added a comprehensive, proactive ID protection service from IDT911 called FraudScout.
Saving members money is one of the main things we try to do day in and day out. Now, with Insta$ave in our mobile app, we even try to save you money when you shop. Insta$ave has coupons for national retailers and has the ability to invite local merchants to participate by creating coupons and special offers for our members.
EMV was in the news as chip cards became the standard. The credit union's new credit card will have the EMV chips and work to add them to the debit cards was nearing completion.
New Branch
In February, the credit union opened its fourth branch in west Pearland at 8000 Broadway. The branch is full service complete with a drive thru. Click here for hours of operation.