3 Things Members Need to Know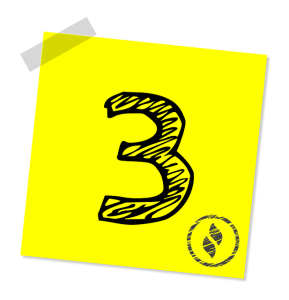 We asked our employees what are three things every member of Gulf Coast Educators needs to know about the credit union. Here you'll see some of the responses. We encourage our member-owners to chime in with the three things they think every other member needs to know.
Taylor H. – team member since  2005

The ownership structure and profit sharing
That their family members are also eligible for membership
The board of directors is comprised entirely of current or former educators
Shannon H. – team member since 2014
Building relationships with our members is the credit union's foundation. That starts when they open their account, apply for a loan and doesn't stop even if they have fallen on hard times. We live that mission every day.
The credit union consistently gives back. We give not only money, but time. Example: Volunteering at the food bank, serving on an Education Foundation etc.
As employees of the credit union we take our service promises seriously and they are applied in all our interaction with members. This makes our service second to none. Members are treated as individuals. We take the time, make the effort and ensure that they never doubt why they chose the credit union as their financial institution.
Andrea A. – team member since 2006
We should never have to pay an ATM fee, there are close ATM's to you no matter what city you are in with Allpoint
You don't have to come the branch to finalize a loan, everything can be taken care of via your cell phone
The lending department's goal is to save members as much money as possible.
Rhonda K. – team member since 1984
We are an "Educational" (not community) credit union
Our history…..how long we have been in business
Full Service financial institution with 5 Star Service
Katy J. – team member since 1999
We care about our members – we don't look at our members as just a number but an individual.
We make it easy to do business with us – From being able to do a loan from your home or workplace from beginning to end, having a check be deposited using RDC or opening a new account online we value your time and try to make it as easy as possible to conduct your business.
Secure – We are constantly working to make sure that your accounts are safe and secure by keeping up with new technology.
Keagan H. – team member since 2006
We offer mortgages, including a special teacher mortgage.
We serve our members, and when we have success we give back to our members in the form of the loyalty bonus.
We now offer credit cards, which when used correctly can be a great tool to build credit as well as an emergency source of funds when you need it.
Brenda T. – team member since 2001
The credit union is a member focused institution, owned and operated by its members
Convenient services such as remote deposit
Better rates and fewer fees
Elizabeth Y. – team members since 2013
We are member-owned – we give back to members rather than keeping large sums of our profits
We are not driven by difficult sales or referral goals, meaning if something is referred to you it is something that will benefit you rather than simply a sales pitch
We are at the top of the nation in member advocacy and rank above average in our service to members
Brenda N. – team member since 2011
We provide convenience. You can bank with us from anywhere for all your needs.
We treat you like a person not a number. Real people look at loan applications and handle account questions. It isn't computer generated responses.
We appreciate our members and value it when you communicate with us when they are in a difficult time.
Bobby H. – team member since 2014
That we are truly a one stop shop for all their financial needs
Service, especially with loans of all types.  Quick answers to application & fast funding
Help you get into better credit situation for your future.
Stacy W. – team member since 1997
We are a credit union for educators and their families, not a community credit union.
We stay up to date with the current technology, so our members have all the conveniences of the bigger banks.
Yvonne s. – team member since 2016
We want to give them the best service and always make them feel welcome at any of our branches.
Online banking is extremely easy to use.
Our products are made to be convenient for any of their financial needs.
Cathy L. – team member since 1998
We have an established employee base.  Most of us know our members and all of their families.  It makes your banking experience more personable.
We Care about our members and their financial situations.  We strive to make It easy for them to handle all of their financial needs.
We are very community oriented.  The credit union takes pride in doing community service year round supporting several local charities.
Brock R. – team member since 2014
In addition to reducing our members' income tax bill, Health Savings Account (HSA) contributions can be used to supplement retirement income.  Funds directed to HSAs are automatically tax-deferred and become tax-free if withdrawn for medical expenses.  Even better, HSA funds which are not used by age 65 can be withdrawn penalty-free to supplement retirement income.
A credit union Credit Saver Loan provides anyone over the age of 18 an opportunity to establish positive credit history.  Our members should be proactive about providing financial education for their children.  Starting off on the right credit path can be beneficial for a lifetime.
Our credit union deposits are federally insured by the NCUSIF just like FDIC provides for banks.
Albert G. – team member since 2016
First, they should know as a member of our credit union they are our main priority and we will do whatever is necessary to meet their financial needs.
As a credit union they should know they can trust us, we are not a public bank and will not try to push a product that will not benefit them, we will provide them something that is in their best interest.
We value our members and customer service and the way we treat our members is top priority.