Money Talks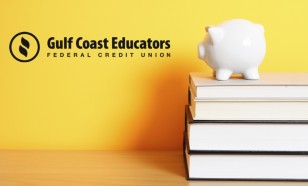 Welcome to Gulf Coast Educators Money Talks, a forum for discussing topics related to our members' money. The credit union has four Certified Credit Union Financial Counselors who will post articles. We are ready to answer your money questions. Simply send your questions to ccufc@gcefcu.org  (please never send sensitive information via email) to get the discussion started. The opinions expressed on this page are those of the credit union's Certified Credit Union Financial Counselors and other staff members and may not reflect the views of the credit union.

Prepare your high school senior for their financial life
Congratulations, you've helped your high school senior successfully navigate almost 12 years of school. Once they graduate, they will begin a new chapter in their lives as young adults and either continue with school or enter the workforce. Either way, you can help them make sure they are well prepared financially.
If college is the plan after graduation, make sure your student visits with the school counselor to learn about scholarship opportunities, such as the credit union's scholarship. Also, even if you don't think you will qualify, many experts recommend completing the FAFSA.  The credit union doesn't offer student loans, but try visiting SallieMae for student loan sources. Other sources of student loan information: Department of Education  | Texas Guaranteed Student Loan Corp. | Texas Higher Education Coordinating Board 
If you do decide to use student loans, we would encourage you to do so wisely and only use the loans to pay for tuition, fees, and books, not living expenses. It is a very expensive way to finance everyday living expenses. Many of our part time tellers are enrolled in college, and they tell us it is a really good job to have during college and helps avoid acquiring too much student loan debt.
Whether your graduate's plans include college or not, one of the most important things you can give them is a good understanding of money and credit. A case in point. My wife and I both went to college together. Her dad sent her with a low limit credit card from their credit union that he had provided her once she turned 18, and taught her to use it responsibly. I went to college not knowing about credit cards. Shortly after I arrived on campus, I received a mailbox full of credit card offers. I took one and had maxed the card out in no time. At that point, I was working a part time job just to pay off the balance. My wife used hers responsibly and got to enjoy the money she earned from her part time job.
Managing money for young adults is crucial, especially if you as a parent want to make sure they move out of the house and remain in their own place. Teach your student about your household budget so they understand how each paycheck is divided into savings, paying bills, money for nice to haves, such as clothes & entertainment, and money for have to haves, such as food & shelter.
Some of these topics may be difficult to talk about, but the payoff is a leg up financially as your student enters adulthood. Let us know if you have any questions.

Interactive Teller Machines: ITMs
Something looks a little different around here. If you have visited one of the branches recently, you may have noticed some new machines in the lobby and are wondering what they are. Earlier in August we installed our new Interactive Teller Machines (ITM). As you might have seen, they look a lot like an ATM, except you will be helped by one of our tellers, and because of that, you are able to do almost everything that the tellers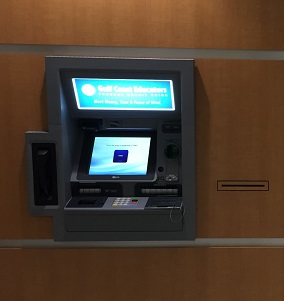 at the pods can do for you. Using real time interactive video technology, the tellers are able to operate the machine to accommodate your needs. With these machines you are able to transfer, cash checks, deposit cash and checks, withdraw money, make loan payments, and get balance inquiries. The tellers are able to scan your ID to identify you on the machine, and if there are ever any questions, or you are not quite sure how to use them at first, don't hesitate to ask. The teller will walk you through the entire transaction and answer any questions. The machines are also able to disperse different denominations of cash, as well as print out cashier's checks, should you need one.
As one of the ITM tellers, I am very excited to help with the growth of the credit union, as well as assist our members all over the greater Houston Educational Community. With the Interactive Teller Machines, we are enhancing our ability to serve you, as well as build a relationship where you can come back and know you will have a great experience. The ITMs are our way of branching out and expanding our services to all of our members, as we build more in various areas. Our goal is to make your financial experience with us to be as convenient and accommodating as possible. We understand that new technologies and change can be frustrating at first, but just like ATMs, when they first came out and were met with resistance and maybe even skepticism, eventually most everyone adapted and now use them frequently. We're excited about the opportunity to serve our members in a new way, and when you get the chance to use one, we know you will be too.

Preparation for International Travel
It's summer, which means for a large majority of our member base that it is time for a well-deserved vacation. With our close proximity to one of the busiest ports in the US, it is convenient to hop on a cruise ship and visit Puerto Rico, Mexico, the Caribbean, as well as Central and South America. It is also just a few hours on a plane to visit exciting places such as Europe, Asia, or Africa.
A vacation should be exactly that; a getaway from the day to day troubles that you have giving you a chance to relax and have some fun. The following are some very important things for you to do before you leave to make sure everything goes as smoothly as possible on your trip internationally.
It is becoming increasingly popular in many countries to no longer accept debit and credit cards that do not have a chip (EMV cards). If you travel to a country where merchants typically no longer accept non-EMV cards, your transactions may be declined. Fortunately, your credit union has your plans in mind and has released chip-enabled debit and credit cards available for your use. If you have plans to leave the country, be sure to stop by or call us in advance to have a chip card created for you. Armed with a EMV card, you are one step closer to a care-free vacation.
Once you have a chip card, please also be sure to make your credit union aware of when you are planning to leave the country. For your protection, we block a majority of foreign transactions from clearing your account. Unless notified of your travel, we block foreign transactions for your protection. It is a common theme for transactions to be made internationally when card information is stolen because the fraud cases are more difficult to investigate. By calling us, we will be able to unblock the countries you will be travelling to for the time in which you are travelling to maintain your account security. Our goal is to give you peace of mind knowing that your funds are safe.
When traveling out of the country, please also carry an alternate form of payment. We do our best to be available to our members, which is why we increased our call center hours to 7am-7pm Monday through Friday. However, when traveling you may have problems contacting us via phone when you are out of the country. If your card is not working for any reason, it is better to have an alternative way to pay for things than to be without available funds for a short amount of time. If you find that you are unable to reach us via calling, be sure to visit our website to see the other options for communication that we offer to our members to be as available as possible.
Following these steps will help to make sure that your vacation is everything it should be: stress-free, care-free, and fun.
Happy Travels!
Sandy Savers 2.0: Start Young for a Lifetime of Good Habits
Every parent's dream is for his or her child to grow up healthy and successful. Being successful doesn't happen over night, it takes years and years of practice and instilling the correct behavior, whether that be saving habits, morals, work ethic, etc. Starting these habits at a young age can help your child in the future.
To help our members in this process, we have re-vamped our Sandy Saver's Accounts. During the month of April you can bring your child in to open a Sandy Saver's Account, and they will automatically receive a gift card incentive for starting good savings habits. Upon opening their account, they will also receive a stamp card. For every $10 deposited, they will get one stamp. Once they have collected 5 stamps, they get to choose a prize from the treasure chest.
Current Sandy Saver members can also participate. Just ask any Teller or Member Service Representative and they can get you a stamp card.
Most kids want to spend their money as soon as they get it, so this gives them a little bit of an incentive to save instead. Along with the prizes, Sandy Saver members will also receive a birthday card and newsletter in the mail. It is our hope that by instilling good savings habits in our younger generation, they will grow up and have a successful future. Click here for more details on Sandy Savers 2.0.

Next Year's Christmas
I know what you're thinking. We haven't even finished this year's Christmas and this guy wants me to start thinking about next year's Christmas. If you are feeling anxious about this year's Christmas and the financial impact it will have on your family and budget then yes, I want you start thinking about next year's Christmas so that you can reduce next year's stress level.
An obvious solution is our Christmas Club account. This account is set up so that you add to it throughout the year and then in early November, the funds are put into your savings account so you can use them for your Christmas shopping. An obvious solution but saving money each month can be difficult for many of us. Families are already saving for other things such as recommended emergency savings and they don't want to tie up the money in a Christmas Club account in case they need them sooner.
So let's think outside the box a little bit. Many will use loans or credit cards to finance Christmas spending. If done wisely and prudently, there is no issue with doing that. For some, however, loans or credit cards can be out of reach due to poor credit history or no credit history. In those cases, we do have an option available to almost everyone. It is our credit saver loan which is secured by a term share account funded by the credit union and tied to a loan paid off over time. Once the loan is paid and the term share account reaches the term, the funds belong to the member to use as they need.
Another way that you can spread out the cost of Christmas is to buy presents throughout the year and put them away. This is how my wife handles it and I'm thankful she does. It means that our family doesn't take the financial hit in one month and I usually don't have to do much Christmas shopping. No matter how your family pays for Christmas, the most important thing is to plan ahead and make decisions as a family. Good luck and Merry Christmas this year and next year.
People Helping People
The credit union movement began 160 years ago with a simple but radical idea. That with the help of your neighbors or in our case fellow school district employees, you can improve your financial well-being.
This idea spread across the world, and credit unions flourished, especially during times of economic hardship.
During the Great Depression, scores of ordinary Americans—farmers, teachers, small business owners—found themselves without access to banking services, so they banded together to become their own not-for-profit financial institution. Credit unions opened in record numbers.
During the recent Great Recession, again credit union memberships swelled because credit unions were among the few who didn't halt offering credit. Today there are more than 200 million credit union members worldwide—100 million of them in the U.S. and we are proud to have 37,000 of them as member-owners of our credit union.
But even after all this time, the bedrock principles of credit unions remain unchanged. Credit unions are still: People coming together to be their own bank or as we like to say owning your own bank, so no one can deny them a path to prosperity. People pooling their savings to provide each other affordable credit.
People helping people. Not just a slogan or tag line but it really is what your credit union is all about. For example, we make loans all the time but seldom do we reflect on how important a particular loan was to our member. One of our members sent us this to remind us –  "When our son graduated from boot camp as a US Marine, the credit union was able to provide us a personal loan to travel to see him because no man should ever stand alone going to leave to fight for our country." Not just a loan, but a true example of people helping people.
Special thanks to the Credit Union National Association for contributing the framework of this post.
Preparing to enjoy the Holidays
Its August already… it always feels like the months come and go faster every year.  Before you know it stores (if they haven't already) will start to have Halloween candy and pumpkins out. But as we know all too well in the world of retail and shopping, we go from Trick or Treat to the man in the red suit and his eight tiny reindeer. The most wonderful time of the year will be here before you know it, and the big question is will you be ready?  The good news is that GCEFCU has some ways to help you plan so you can actually enjoy the holidays.
Working at Gulf Coast Educators, I have had the opportunity to talk to and help a lot of people during the holiday season. What I have come to find is that we all tend to have the same stress and worries. We don't have enough time to shop and always end up spending more money than planned. Every year we always tell ourselves the same thing "I'm going to start my shopping early this year" only to wind up in the middle of the chaos with a week left before Christmas. We have all heard the saying "If you fail to plan, plan to fail" and it is true. If you make a list of people you buy gifts for and how much you will spend on each, this is a very simple and easy tool to help you stay on or under your budget and save time.
When it comes to Christmas shopping it can be hard to stay on budget and make sure you have saved enough. Gulf Coast Educators has a solution to your problem. Our Christmas club account is designed to take the worry out of saving for the holidays.  The Christmas club is an account that you can open under your existing membership, and set up an amount to be automatically transferred at your choice. The best part is that you can open this account and start saving during any part of the year.  Around the first week in November, your balance will be transferred into your savings account and ready to use, and you have access to your money any time you need it. So if you opened your Christmas club in January and you deposit $25 twice a month when you get paid, you have $500 set aside ready to use for those Black Friday sales. The Christmas club is a service that GCEFCU offers to give you peace of mind, during what can be a stressful season.
Another service that is available now, is you can use your GCEFCU debit card on Apple Pay.  If you have an IPhone that has Apple Pay you can add your debit card info and with a tap of your phone use it at all your favorite participating retailers. This is just another way that you can have peace of mind knowing that you don't have to carry your debit card with you and risk losing it or having it stolen. Now all you need is your phone and you are ready to shop till you drop!
Besides helping you save money and time GCEFCU can also help with gift ideas as well. We offer VISA gift cards for all those friend and family members that are hard to find the perfect gift for. For just a small activation fee, you can purchase VISA gift cards at any branch location and in a matter of minutes have a gift card for any amount ranging from $25 up to $1,000. Now you can cross that hard to shop for person off your list. Also at any of our branch locations, you can purchase discount AMC or Cinemark movie tickets, which would make fantastic stocking stuffers.
The upcoming holiday season can be stressful if you don't prepare properly. Whether it's helping you budget and save money, saving you time by making your shopping streamlined, or helping with gift ideas ( sometimes even last minute ones) Gulf Coast Educators is here to help.  These are just some of the ways we can help you save money, time and peace of mind, so you can enjoy a stress free holiday season.
We promise to make suggestions to improve your financial life
Does anyone actually like to be "sold" to? If I asked you to take a moment and reflect back on a instance in which you felt like you were being sold to, what comes to mind? Not to make a habit out of assuming but I would venture to guess that it doesn't exactly make you feel warm and fuzzy. The reasons for this could be numerous, maybe the salesperson was over-bearing, pushy, too aggressive, annoying, maybe they even insulted you, they treated you like a number instead of a human, maybe they didn't listen to your request, perhaps they seemed more concerned about getting you to buy the product they wanted you to buy rather than matching you up with the product that met your specific needs. Often times and experience like this will leave you drained, upset, and permanently soured about the role of salespeople in your buying life. But what if there was a different way? What if instead of being sold to, you were actually consulted and given options? What if instead of being treated as a number you were instead treated as an individual? What if someone that was actually concerned about you, your welfare, and the relationship you shared with them and made suggestions to improve your financial life? Would you still walk away feeling drained, upset, and soured? I would certainly hope not.
At GCEFCU we have made a promise to you, our valued member-owners. We have made a promise to identify your needs and make suggestions to improve your financial life. That sounds really nice but what does it mean? It means that at the credit union we don't just measure our success in dollars and cents, we measure it in relationships and the financial wellbeing of our members. Our success as an organization is directly linked to your success as a member. So how do we make sure that we are living up to our promises and delivering the goods? The answer; our people, the ones that are devoted to serving you. We want you to know that not only is our staff trained to assist you with your banking needs in a fast, accurate, and friendly environment but they are also trained to look beyond the transaction and suggest solutions that will bring immediate value to in the form of money, time, and peace of mind. It's a very simple philosophy and put quite simply if it's not going to provide more money, time, or peace of mind to you then we will not even mention it. The last thing that we want to do is "sell" you something that you don't need. In fact we have made a promise to avoid doing that very thing. So the next time that you visit, call, chat, or email don't be surprised if someone looks beyond the transaction and seeks to find a solution to improve your financial life. This could be as simple as recommending that you take a look at our Money Market Account because it earns a higher dividend rate than a standard savings account, or as complex as recommending a home equity loan to assist in consolidating debt at a low priced fixed interest rate, either way we have your best interests in mind.
What our members need to know about the Anthem/Blue Shield Breach
As many of you may know, Anthem/Blue Cross-Blue Shield Insurance Provider recently announced that their systems have been hacked. As of now they have estimated an impact of about 80 million people.
I don't know if we have had many calls, questions about it but I thought it would be good for all of us to be aware of the situation. This is not a compromise of card information, but of personal information such as social security #, address, DOB, etc. Much of the information in the breach was that of children. This breach could cause those children to be victims of identity theft for decades to come according to this NBC News article.
To be proactive, members can contact the credit bureaus to put a fraud alert on their record. Inform the members that the alerts will be active for about 90 days, afterwards, they will need to call in and renew it. Or ask for an extended alert (there are requirements to do this).
I just contacted all three bureaus, here's what I learned:
FOR EQUIFAX
They have an online application to submit a fraud alert.
FOR EXPERIAN
They have an automated system to place the alert, it is pretty easy to use. You can also submit an alert online. For Minors, Parents will need to mail a written and signed request to them and include the following:
Child's full name
Copy of parent's DL
Copy of child's birth certificate and ss card,
Proof of address (statement/bill),
Child's DOB
Previous addresses for the past 2 years.
Include request to place a security freeze on child's file.
Mail to:
EXPERIAN
PO Box 9554 Allen, TX 75013
FOR TRANSUNION
For the Anthem data breach, they will direct you to the website to request a fraud alert.
For more information visit the FAQ page created by Anthem.

There Ought to be a Law
One of my team members brought me a super convenient new way to get into trouble with payday type lending. In the mail, she received a check for $800 with a letter attached with pictures of Santa Claus and other Christmas designs. Let's face it, the Christmas season can be hard on the wallet and many of us could use some extra money to provide a merry Christmas for our families.
If she had deposited that check for $800, she would have been agreeing to a loan with an annual percentage rate of 91.02% and a $370 finance charge with total repayment of $1,170 in 10 payments. The most a credit a credit union can charge per the law is an annual percentage rate of 18%. We offer several alternatives to this type scenario that would save you money:
Christmas Club Accounts. Save a small amount each month and we release the funds in November. Amount of interest paid = $0
Get our Holiday 12-12-12 loan. You can get up to $1200 for 12% annual percentage rate with repayment up to 12 months. Let's use the $800 example from above with 10 payments. Your total amount of interest paid on the same $800 is $44.66.
Open a credit saver loan this year in November or early December and next year at the same time when the loan is paid off, you've got Christmas money. On this type of loan we front the money to open a term share account with an annual percentage rate 3% above the current rate on the matching term share rate.
The best thing my team mate did was shred the check. I hope our members will always contact their credit union first to see if we can help you instead of falling into the trap of predatory lending. After all, you are not just a customer, you are a member-owner and we have your best interest at heart.
No one has ever become poor by giving
Being a member of GCEFCU is about more than gaining access to a financial cooperative that offers low interest rates, convenient services, and exceptional member service. You should know that your membership at the credit union directly impacts the community that we work in, live in, and that we send our children to school in. How so? The credit union is owned by you, and all of the other members that have made GCEFCU their financial home. If we didn't have such strong relationships with our members, then we never would be able to give so generously to the education communities in Harris, Brazoria, and Galveston County. Think of it like this, if it weren't for you and other members like you and your commitment to GCEFCU then the credit union wouldn't exist, and if we didn't exist then we certainly couldn't be capable of giving back to our communities.
As a member you should know just how much the credit union has given back to the community. In the last ten years your credit union has contributed innumerable hours of volunteerism to various charitable organizations and education foundations.
One of the areas that he credit union contributes both human resources and monetary donations to are the numerous education foundations in our field of membership. Education Foundations are nonprofit organizations that award innovative grants to teachers and instructors that otherwise would not be able to procure the funding for their innovative teaching programs. The credit union is represented by volunteers on the board of directors for several different education foundations including Pasadena ISD, Clear Creek ISD, Deer Park ISD, Friendswood ISD, Dickinson ISD, Channelview ISD, Pearland ISD, Goose Creek ISD and La Porte ISD. GCEFCU also donates monies to four additional education foundations including Texas City ISD, Alvin ISD, La Marque ISD, and Santa Fe ISD.
In addition to heavy involvement and participation with local education foundations the credit union also contributes annually to the American Heart Association, the Texas Credit Union Foundation, the Center for Autism and Developmental Disabilities at The University of Houston Clear Lake, the children's miracle network, the Susan G. Komen breast cancer awareness organization, The Pasadena Police department Christmas toy drive and the League City Police Department Christmas toy drive, the Houston food bank, and the Galveston county food bank. The credit union also allows its staff to personally contribute to charitable organizations by creating a "Friday jeans day" program in which employees can contribute $5 per Friday to wear jeans, all money raised by the jean days is sent directly to charities.
In addition to monetary donations, the credit union donates its human resources to volunteer for various causes and events. GCEFCU participates in a mentor program for elementary age students called HOSTS, promotes Junior Achievement USA, and is an active member of the Galveston County chapter of credit unions, The Clear Lake Chamber of Commerce, The North Galveston County Chamber of Commerce, The Pearland Chamber of Commerce, The Deer Park Chamber of Commerce and the Pasadena Chamber of Commerce. The credit union is also an active member of The Bay Area Houston Economic Partnership abbreviated as BAHEP. In conjunction with BAHEP and the Clear Lake Chamber of Commerce during the 2013 Texas Legislature session the credit union sent a team of delegates to meet with State Representatives to advocate on behalf of teachers and the promotion of education across the State of Texas.
GCEFCU has also made efforts to promote financial literacy both within the school districts it serves and amongst its membership by volunteering credit union employees to participate in reality fair simulations that educate students on finances and budgeting. The credit union also routinely assists with local career days at elementary, middle, and high schools providing speakers that educate on both careers in the credit union industry and financial literacy. The credit union also promotes NEFE, the National Endowment for Financial Education to educators so that they may incorporate NEFE educational pieces into their curriculum.
GCEFCU has also established its own grant program along with an annual recognition program for teachers. Each year the credit union awards classroom supply grants to teachers in an effort to assist in outfitting their classroom to maximize the educational experience of students. The "Appreciated Teacher Awards" program allows educators to recognize their peers for their efforts in education and nominate them for an award. The Credit Union awards the recipients during national teacher appreciation week and concurrently makes a donation to the award winner's school.
GCEFCU realizes its importance in the community that it services and takes an active role promoting financial literacy, education, and the credit union philosophy of people helping people. You can be proud of the work your credit union is doing in the community and more importantly you can be proud of yourself for belonging to a credit union that understands "no one has ever become poor by giving".
What should you do when you experience a financial hardship?
The most important thing to do is communicate. Have you ever ignored a call about a past due bill? Don't wait for creditors to call. Be proactive and take the time to contact your creditors and explain your situation. If your creditor is knowledgeable of what is going on they are prepared better to help you. Take the time to contact all of your payees in the beginning so there are more options available to assist you.
You also need to communicate with the stakeholders in your household. Let those in the household who make purchasing decisions know about the situation. Pretending that everything is fine means those in your family won't know that they need to change their spending to not make the hardship worse.
GCEFCU is here to help out when an unexpected situation occurs that leaves you unable to pay your loans. Pick up the phone and call us and we will get through your financial hardship together. We will assist you in finding the option that is right for you and your situation.
Show Them What You've Got
This is an article that was published in the UHCL Career Ladder. We're including it here because it has implications about income which is a big part in your financial well being.
For several years now, I've noticed a nice trend developing. Once one of our employees graduates from UHCL, in most cases they have been able to move into a function at the credit union that fits into their degree. In some cases, it happens right away due to good timing or the employee shows some patience and is willing to wait for the opportunity. In either case, both parties have benefited.
In our organization, we like to hire from within whenever possible. It is a good practice for us for several reasons. Current team members:
already know the culture and our expectations;
typically require less training as they already understand our day-to-day operations;
and have a chance to show us their capabilities and their potential.
The last of the reasons cited above is probably the most important reason we hire from within. We feel like we are getting a known quantity and have a body of work to more accurately decide if the internal candidate is a good fit for the new position. No matter how good an interview is, there is no way to know the candidate's work ethic and capabilities. As the old saying goes, seeing is believing.
So, if you know what field or even which company you want to join after graduation, the best time to start may be while you are still a student at UHCL. Do your research and find out if there is a presence of current UHCL students or alumni within the organization. For example, the finance and accounting side of our credit union has at least three alumni and two current students in a department of about eight. Many organizations like ours offer tuition reimbursement for full-time employees and a stipend for part-time employees. These can be compelling reasons for you to work while you are a student. During this time, you get to showcase your skills and potential to your employer and become a known quantity.
Once you have your foot in the door and you are working within the field or organization, I would recommend seeking out the UHCL alumni around you as they can serve as mentors to you and provide valuable insight into the field or organization. It also serves as an opportunity to let the alumni know about your interests and career plans so that they can introduce you to the right people to help you reach your goals and guide you along your career path.
The Lost Art of Balancing a Checkbook
Technology now a days is so advanced compared to how it was decades ago.  With mobile apps on our phones we are so used to having easy access to our checking and savings account that we feel that there is no need to balance our checkbooks anymore. But, did you know that when you write out a check or making an electronic purchase that go through as "credit" it will not show immediately on your checking account through your mobile app?  Before you know it, you are paying on overdraft fees because you forgot that you made out that check or that online purchase. By balancing your checkbook you not only know how much money you have left to spend but you can also see where your money is going, which comes in handy when budgeting.  It's quick and easy to do and will help you avoid overdraft charges along with insufficient funds fees.
The easiest way to do this is just write in every purchase and amount as you make them, keep all your receipts to go back and verify the amount you wrote in is correct. When convenient, at least once a week, you can sit down and balance your checkbook by subtracting any purchases made or adding any deposits made. Keep in mind that your checkbook can be used for any checks written but also for any purchases made with your debit card, cash withdrawals or deposits made in person and any debits or credits made electronically. There's even an app for that if you prefer.
Pledge to Save
Teaching your child the value of a dollar can be hard work. Whether you are raising a toddler or a teenager, instilling good saving habits can take years of practice. Here at GCEFCU, we try to teach our younger members to save through incentives with our Sandy Savers account. For the month of April, we want to take it a step further by getting our younger members to "Pledge to Save." We will even open their new savings account for free.
Any time during the month of April anyone under the age of 18 can "pledge to save." If you promise to save a certain amount during the month, and follow through with it, we promise to reward you by depositing $10 into your account. On top of that, everyone who saves the amount that they have pledged will be entered into a drawing to win a College Savers account fully funded with $250.
Encouraging our younger members to save will hopefully build a foundation for better saving habits in their future. To give an example of how just a little bit of money saved each week can add up, take a look at the example below.
Saving $15 a week is no big deal. Think of it as bringing your lunch to work one day instead of going out to eat. Save that $15 each week, and see how much it adds up. In just one month you will have saved $60, just by cutting out one lunch outing! Now do that once a week, every week, for a whole year, and you will have saved $720. If you are a parent saving for your child, think how much this could add up in the future. Do this every year until their 18th birthday, and you will have saved $12,960, not including the dividends earned. Would you cut back one day a week if you knew it could help pay for your child's college?
Stop by one of our three locations today to pledge to save. If you are not able to make it in to the branch, give us a call at 281-487-9333 and one of our representatives will be more than happy to help you out.
Understanding Credit Scores & Reports
Your credit score is important. A good score can save you money on loans and insurance. For example, let's say your score is 700 and your mortgage rate is 4% APR for 30 years on $150,000 loan. The total interest you would pay would be $107,804. Now consider you had a score of 600 and your rate was 6% APR on the same loan. You would end up paying $173,757 in interest. That's a difference of about $66,000. Now this example is for illustration purposes but you get the point. The better your score, the more you save.
Since your score is so important, we will give it to you for free. Just stop by one of our three locations and we will provide you with a free credit report with your score.
What makes up your credit score?
Your credit score is made up of five components with different weights:35% of your score is determined by your payment history
30% by the amounts owed
15% by the length of credit
10% by new credit
10% by types of credit used
It is also important to know what is not in your credit score. For example, your income is not part of the equation. So you could make a million dollars a year and have a really low score based on the factors above such as poor payment history, too much owed, etc. Also, the score is a point in time and can move up and down. This is especially important if you want to improve your score to save money on things like a mortgage.
I have my credit report, now what?
Once you have your report & score, we invite you to view our webinar to help make sense of it all. In this webinar we will discuss what goes into your credit score, how to improve it and the importance of periodically reviewing your credit report. In light of recent data breaches, monitoring your credit is more important than ever.
APR = Annual Percentage Rate
30 Day Debit No Credit Challenge
It's happened, the holiday season has come and gone. Many of us are feeling the sting from the extra spending. In fact, many of our members are probably wondering what to do about the charges they have made for gifts, travel, and winter clothes.  Unless you managed to save throughout the year, chances are those purchases are on one or more credit cards.  Paying off holiday balances can seem to be quite the challenge, especially with tax time around the corner.  What are members supposed to do at a time like this?  Take out another loan?  Consolidate?  I say, accept the challenge of eliminating the debt starting now.
The Challenge:  Eliminate one or more small credit card balances in 30 days.
The Rules:  
1.  No credit card purchases.  Debit card or cash purchases only for one month.
2.  Every day, you must give something up.  This may be an expensive coffee, lunch with co-workers, dinner out, etc.
3.  You must keep a record of what you do not spend.  Most important, you must pretend you did spend it.
Seems pretty simple, right?  Start by leaving the credit cards at home.  Get your partner or spouse involved and decide on an appropriate amount of cash to carry for the week.  If you don't use a debit card, there has never been a better time to start.  All you need is a checking account with the credit union and you are instantly approved.  Once you have replaced the credit cards in your wallet with cash and debit, you are ready to begin the challenge.
I strongly suggest using online banking to keep track of the purchases you make and do not make.  For example:  You passed on a $4 coffee and opted for the free cup from the break room.  Congratulations!  You can transfer the $4 from your checking to your savings with the memo "coffee."  Now, if you passed on a $4 expense for 30 days…you will save $120.  It might seem like a small victory day to day, but this will have a big impact on your goal of eliminating a small credit balance.  Think of what you can do if you give up $8 a day…$10?  Remember, you are not alone…get the whole family involved.  How much will you save daily packing lunches during the week rather than handing out lunch money?
Now that you see how easy the rules are, you have yet another challenge:  No unnecessary spending.  I know a lot of shoppers are impulsive…they make purchases on the spot without thinking about consequences.  Let's face it, we have all done this at one time or another.  Knowing that your spending is limited to the cash in your pocket or balance in your account will certainly make you think twice.
Keep in mind, the purpose of this challenge is for fun and learning.  You must make sure to keep paying your necessary obligations and have your resources available in case of emergency.  If you have some success with the challenge, we would love for you to share your story.
Thanksgiving and giving during the holidays
Thanksgiving and the ensuing holidays are time for giving thanks and reflection. It is also a time of a lot of charitable giving. Unfortunately, it is also a time when fake charitable scams pick up. Charitable giving is an important part of our society as charitable organizations do great work helping those who otherwise might go without.
We offer the following tips when it comes to charitable giving this holiday season:
1. Know the organization and how they use your donations.
2. If you don't know the organization, do some quick research. Some good sources for research are google, the better business bureau and http://www.guidestar.org/
3. Never give credit card numbers over the phone if you did not initiate the call
4. Make sure if you are giving online, the website you are donating through is secure – look for the https
We wish you and your family a Happy Thanksgiving.
Cyber Security Awareness
As we kick off the 10th anniversary of National Cyber Security Awareness Month, we will provide practical tips to help members with their Cyber Security. Follow us on twitter or visit our Social Media Cafe for daily updates and tips about staying safe online. Our recorded webinar is available on our youtube channel.
No such thing as too much security when it comes to online
"Why do we have to have all those security questions and passwords on our accounts?" A question we get asked all the time. "It's so time consuming and we have so many passwords to remember." Yes, we know. "What's the big deal?"
Well, you may think it's all a hassle… until you get hacked. If you aren't utilizing all the security features available and don't keep your anti-virus software up to date, then you may be a prime target for attackers. And these "hackers" may not be in some foreign country across the world. They might be as close as a next door neighbor, or even a relative.
How many of you have a wireless network at home that isn't password protected? Not sure? I bet your neighbors know. It's so easy for someone to drive by and see what wireless signals that can be picked up and accessed. Check with your Internet Service Provider to make sure that your internet router is password protected so hackers can't tap into your home network and access your personal files.
So your internet is secure, now what? Do you have an antivirus program on your desktop or laptop?  And more importantly, is it up to date? Hackers can put all sorts of Trojans and viruses on your computer to capture data while you are typing and send it to a third party. Make sure you have an anti-virus program and malware program that can prevent, detect and eliminate any threats. Don't have money to buy a program? Search online, there are many free anti-virus programs and malware programs available.
So, internet secure, anti-virus program up and running, what's next? What about your passwords? Are those secure? Make sure you aren't using easily identifiable information (birthdays, anniversaries, pets name, the word "password") These passwords are the first guessed, along with any other information you may have in a public profile on a social website account. Choose phrases that don't go together, like "dog sleep loud date." Add spaces, uppercase letters and special characters. Secure, for example could become "S3cuR3." Pick a long phrase and choose the first letter of every word. The cow jumped over the moon and the dish ran away with the spoon could become a password of "Tcj0tmatDrawtS." Change passwords regularly and don't increment the last character or number by 1. I know that's easy to do, but if it's easy for you, it's easy for a hacker.
Setup login notifications. Did you know that the credit union can alert you to over 15 different events? (And that's just events, by the way, I didn't include account specific alerts or reminders) We can tell you if your account has been locked out, your PIN changed, you logged in outside the US, a specific state, city or even if you log in from another IP Address. Check out all the alerts we can send you through text, email and secure messages from online banking. After logging in, choose Accounts, then Account Alerts from the drop down menu. Perhaps you want to create an alternate login for your account, so you aren't typing in your member number. You can do that by selecting Member Info under Options. Want to change your authentication questions, maybe create your own? Try Options, then Authentication Questions.
Some other easy things to remember… don't share your password… to anyone, kids included. I know we all think our kids can do no harm, but it turns out a lot of fraud is initiated by someone you know. Be very careful when using Internet cafes or public internet access. None of that is secure, and if you start logging into your account, someone could easily be "watching" everything you do. If you must use one of these free internet services (hotel, airport, restaurants) don't do anything you wouldn't want someone else to see. Make sure you log out of any account you are logged into and close all your browser windows. Don't have your browser remember any account passwords for you. It may be easy for you, but it's also easy for anyone that may get a hold of your laptop, tablet or desktop.
With so many new technologies available, security is something that we should all be concerned with. I don't want to scare you away from anything, but you should always make sure you are staying up to date with security and using any security features that are available to you. If you would like help setting up additional security on your online credit union account, give us a call, we'd be happy to help!
Buying a Car:  How? What? When? & Where?
Whether it is the first time, or the tenth time, purchasing a car is one of the most important financial decisions we make.  Let's face it, Texas is a big place.  Many of us live in areas where public transportation is not an option and carpooling isn't practical.  Our livelihoods' might not only depend on our ability to travel, but may in fact be directly provided by it.  For some members, owning a car is more essential to their lifestyle than home ownership.  Much like home ownership, buying a car isn't automatic. There are several costs to consider, not just the monthly payment, when deciding how much you can really afford to spend.  You must also establish and maintain healthy credit in addition to demonstrating the resources necessary to sustain the purchase.  In this month's installment of Money Talks, I will discuss some basic approaches to purchasing a car and financing with the credit union.
How to buy?  Securing your financing is the first step in shopping for a car.  It is never advisable to walk into a car dealership without first being prequalified for financing at the credit union.  Purchasing a car is an expensive and risky process, and you need to know exactly what you are doing before signing any documents or taking a test drive.  Believe or not, some people are fortunate enough to write a check or pull money from savings when they purchase an auto.  For the large majority of our credit union members, myself included, this is not an option.  These days, the cost of a modest car can quickly exceed $15,000.  Even with a healthy savings, there is a good argument not to deplete all or the majority of your account to purchase a depreciating asset.  Don't get me wrong…having a down payment is a good thing, and is often a requirement for first time car buyers or members who have less than perfect credit.  A down payment not only lowers risk for the credit union, it also creates a personal attachment to the vehicle.  Equally important, it demonstrates to the loan officer that you are prepared to make the commitment and have planned responsibly.
What to buy?  Well, what fits your lifestyle?  If you have a large family, maybe a sedan or SUV is right for you.  Do you have a long commute to work?  Maybe a MPG friendly compact is your best choice.  Are you an outdoorsman?  You are probably going to need a truck to pull your camper or boat.  The choice of vehicle is specific to the buyer.  If you have a good relationship with the credit union and excellent credit, you will have little trouble having your pick of the lot.  If you are a purchasing a car for the first time and have little or no credit history, the credit union may coach you as to what you can afford given the amount of loan.  For a first time buyer, a well-used convertible sports car may seem like the bargain of the century.  It has style, speed, and at 10 years old it is only a fraction of the cost of a new luxury model!  Slow down, it's time to hit the brakes on this deal.  Have you really considered everything this vehicle has to offer?  For a first car, a sporty convertible is going to have a considerable impact on the cost of your insurance.  When considering your monthly payment, you must not forget to include the cost of full coverage insurance in addition to your note.  A well-used, 10 year old car might be gentle on the price tag, but not the cost of maintenance.  Used luxury makes/models can be just as costly to maintain as a new purchase, if not more.  When shopping for a used vehicle more than a few years old, you must consider the probability of that vehicle to experience costly mechanical failures.  You could be left paying for a vehicle that can't leave your driveway anytime soon.  As a loan officer, I would be more inclined to approve a larger loan amount for a newer model with a small down payment than a much older model with no real equity and propensity to break down.  Our job as loan officers is to not only look out for the best interest of the credit union, but more importantly our members.  Financing the practical car now builds the relationship to finance your dream machine in the future.
When to buy?  For this question, no two answers are alike.  Some members may be preparing to purchase a car for the first time.  Others may be replacing an existing car, or purchasing a second car for the family.  In terms of when to purchase from a dealership, I would suggest that you ignore the myths about season or time of the month and focus on researching vehicle values and comparable selling prices in your area.  Your credit union loan officer will have access to pricing indexes for new and used vehicles to help point you in the right direction.  In my experience, the best time to purchase a car is when you have studied the cost-benefit analysis of owning a car and made responsible budgeting arrangements to support the purchase.  There are several resources online for determining current values and comparing features of different makes and models.  If you are not prepared to do your homework and shop in multiple markets, you are not prepared to make a purchase.
Where?  If you need a car, just go to the car store!  These are more aptly titled "dealerships" because that's precisely what car salesmen are in the business of doing…dealing.  Car dealerships have one goal…selling cars.  An uninformed car buyer wondering aimlessly through the lot is a car salesman's dream.  I am not suggesting that all dealerships are shady and all salesmen dishonest, but the fact remains that you are just a potential sale.  The dealership nor salesmen has any real interest in a long term commitment and is certainly not considering your financial well-being.  To them, you are just as important as the last sale…whatever his or her name was.  Be mindful that the credit union is already prepared to back your financing, and you are there to shop and talk numbers.  When it comes to the actual negotiating, the loan officer can't act as your agent, but more as a coach in reference to what the credit union is able to finance.  A salesman shopping your monthly payment may tell you exactly what you want to hear, but the loan officer's real numbers tell a different story.  It will fall upon you, the informed buyer, to make the final decision.  If you are inexperienced in buying a car, I strongly encourage that you take an experienced friend or family member with you.  This is especially important if you are not purchasing from a dealership.  Keep in mind, the credit union does not require inspections or accident reports as a matter of policy or condition for a loan.  If you buy a used car from an individual and a month later discover you have been conned; the credit union has little or no recourse in helping you resolve the transaction.  Unless you are an experienced car buyer or are buying from trusted acquaintance; I always recommend visiting a reputable dealership.  Your loan officer can most likely provide you with the name of a dealership and contact referred from previous transactions.  Most importantly, avoid suggestion by the salesman to speak with the dealership's finance manager.  Their objective is to get you in and get you signed and move on to the next customer.  If there is special financing or discounts to consider, have the salesman provide you the information in writing.  Your loan officer can review this information with you in office and coach you on the best financing decision.
I know that car buying can seem overwhelming and convoluted, but working with the credit union and our experienced loan officers will help streamline the process and eliminate unnecessary negotiating.  Again, we are about building the relationship and servicing our members from their first car, to their dream car, to their kid's car.
Is a Health Savings Account Right for You?
Since my wife works in a local school district that offers TRS ActiveCare to employees, this is a question I actually had to ask. Her immediate reaction to the three choices of plans was to focus on options one and two. The first option, TRS ActiveCare 1-HD was attractive because the premium contribution was by far the lowest, $204 per month lower than option 2. Simply put, that means more money in the paycheck. The deductible, however, caught her attention. In order to qualify for an HSA, the deductible has to be high. In this case it is at $2400. The deductible on TRS ActiveCare 2 is $1000 which is $1400 less. That seems like a significant difference until you go back to the $204 a month premium difference. That means her deductible plus premium payments on TRS ActiveCare 1-HD total is $3120. The TRS ActiveCare 2 option total for premium and deductible is $4168. My wife is healthy so she doesn't anticipate using enough medical care to meet the deductible either way. In that case, the ActiveCare 1-HD option costs only $720 in premium compared to $3168 for the ActiveCare 2 option. Again, given that my wife is healthy and historically hasn't used very much medical care in the past, the decision to choose TRS ActiveCare 1-HD was fairly easy and straight forward.
Since she chose the TRS ActiveCare 1-HD option, she now qualifies for a Flexible Spending Account or a Health Savings Account. This is where you have to be honest with yourself and use a little introspection to decide what will work best for you. We address that on our youtube channel.
Debt Consolidation & Net Worth
In my experience as a loan officer for the credit union, one of the most frequent requests was for a debt consolidation loan.  Several times a week, I would have a member come to me and explain:  "Jason, I can't seem to catch up.  I have too many scattered payments to credit card companies at high interest rates.  I can hardly keep up, and I feel like I am getting nowhere.  Is there anything the credit union can do to help me?"  In most of these cases, the members wanted me to offer the simple solution:  a new, unsecured loan to pay off the debt and have one payment with the credit union.  Ideally, this is the best solution for everyone involved.  The member has one payment, is saving interest, and the credit union has a new loan.  It seems perfect, everyone is a winner…right?  Surprisingly, in my experience…no.  More often than not, members find themselves in a year's time or less in the same predicament.  Why?  The answer is equally simple:  I can give a member a loan to pay off their credit cards, but I can't keep them from using them.
If you feel that a debt consolidation loan is your only hope, you first need to identify the source of the problem…your spending habits vs. savings habits.  Credit cards and loans were never designed to replace responsible savings.  That being said, credit card companies and financial institutions make a lot of money on customers who can't properly manage their spending.  Several of the products and "services" offered by these firms are designed to make the customer's fail in order to keep the customer in debt longer and receive interest payments.
Debt consolidation is not a product…it is a mission.  More accurately, debt elimination over consolidation should be your primary goal.  This might sound easier said than done, but the first step is quite simple:  stop spending.  More specifically, stop purchasing with credit cards and instead rely on cash or debit purchases.  If you leave your credit card at home before leaving the house, you will limit your spending power only to the balance you have in your account.  This practice yields many positive results.  First and foremost, you will not be able to give in to the temptation to make a purchase and "pay for it later."  Additionally, you will be forcing yourself to keep an eye on your spending and account balances.  The credit union offers online banking and phone service to make this information easier to access at home or on the go.  This small change in habit can have an overwhelming impact in just one month or two.
Now that you have made a move in the right direction, we can address the lingering problem: paying off existing debt.  Juggling several credit cards instead of paying them off with a single loan doesn't make much sense.  If you have good credit, why not take advantage of credit union products like a personal loan to pay off the balances?  Well…you should; however you must realize that if your habits have not changed, the problem will not go away.  In fact, members often secure a personal loan to pay off their debt, only to charge the credit cards right back up.  This creates an even bigger problem as the member is heavier in debt, and may have exhausted all of their resources with the credit union in securing the previous loan.
There are several options for consolidating, and ultimately eliminating, debt. For small consolidation loans (under $10,000) a 4 or 5 year personal loan can be the best choice.  Qualifying members will find that in most cases, they will save hundreds in finance charges over the life of the loan and have more positive cash flow on a monthly basis.  An example of a responsible habit would be to place the money saved on a monthly basis into your savings account.  This can be set aside for emergencies or large purchases that you would normally make with a credit card. If you were unable to pay off all of your accounts with the loan, then the most logical use of the savings would be to pay down the remaining high interest accounts.  The most common mistake that members make is replacing a portion or all of the monthly savings with new debt.  Just because you can breathe a little easier, doesn't mean you should go out and buy a motorcycle or patio furniture.
In addition to credit cards, some members may have large unsecured debt as a result of student loans or medical expenses.  Much like credit cards, these scattered payments are often a large drain on a member's monthly cash flow.  Often times, the balances on these liabilities is greater than the credit union can assume with a personal loan in regards to amount and repayment term.  A good strategy for paying off this kind of debt is through equity.
What is equity exactly?  Equity is defined simply as the ownership interest in real property.  If you have a mortgage or auto loan that you have been paying for several years, chances are you have equity that you can in turn borrow against.  Equity is directly related to your net worth, which is simply your total assets minus total liabilities.  If you have paid your mortgage for several years or own your home out right, a home equity loan is a perfect choice for restructuring your liabilities.  A home equity loan can provide a lower interest rate, longer repayment terms, and possible tax deductions (consult your CPA for specific information.)  The best part is that from a net worth position, nothing changes.  The amount of debt still exists, but replacing the way you repay it can save thousands in interest with less money paid out on a monthly basis.  Equally, if you have an auto that is paid off or almost paid, you may be able to secure a title loan or cash out refinance.  If your car is in great shape and you have no immediate plans to sell, why not take advantage of low rates and extend the balance and term by a year?  It's a simple decision if it means paying off a credit card now or in 5 years and with more interest.
These suggestions are based solely on my years of experience helping members on a one on one basis.  Keep in mind, no two member's credit situations are the same.  I encourage you to consider some of these options and invite you to contact the credit union for more information.  If you have success with any of the topics discussed today, please share your story with us.  Helping our members by providing the tools for financial success is among our founding principles.
Want to weigh in or leave a comment? Send us an e-mail.
Protect Your Credit Union & Your Money: Don't Tax Credit Unions
One of the great things about working for a credit union is there is still a grass roots feel to what we do. That translates to the national stage as credit union members across America are contacting their representatives to let them know that taxing their credit union would be a bad idea. We are member owned and if Congress begins to tax credit union's, they are directly taxing you and your money. We encourage you to visit http://www.donttaxmycreditunion.org to learn more and more importantly take action and reach out to your representatives.
Want to weigh in or leave a comment? Click the image to send us an e-mail.
The opinions expressed in this segment are those of the credit union's Certified Credit Union Financial Counselors and other staff members and may not reflect the views of the credit union.