Show us your Happy Dance!
No car payments for 90 days, now that'll make you do a happy dance!
In addition to our historically low loan rates, you won't have to make your  first payment for 90 days. Think about what you can do with that extra cash and it will get you warmed up for that happy dance. Get started by clicking below, stop by one of our four branch offices, or call us at 281-487-9333. Remember, most loans can be closed via our electronic signature service which means no need for an office visit.

*APR = Annual Percentage Rate. All rates are subject to change without prior notice. Your actual rate may be higher based on your credit score and the terms of your loan. No other promotional discounts may be applied. Offer ends December 31, 2016. Additional requirements may apply. Payment Example: 60 monthly payments of $17.53 for each $1,000.00. borrowed. Deferment is NOT available on loans already financed with Gulf Coast Educators. Your rate will be based on the term of your loan and creditworthiness. Interest will continue to accrue during the deferral period and by electing to defer, the total interest charge will increase and extend the time required to pay your loan in full based on your required monthly payment. GAP insurance may not cover skipped payments.
---
Don't do your happy dance alone, invite your family to do it with you
Did you do the Loyalty Bonus Happy Dance this past February? You know, they are much more fun when you involve your family. And if your credit union makes you want to do a happy dance, let your family know that they too can join the credit union and discover their own reason to do a happy dance.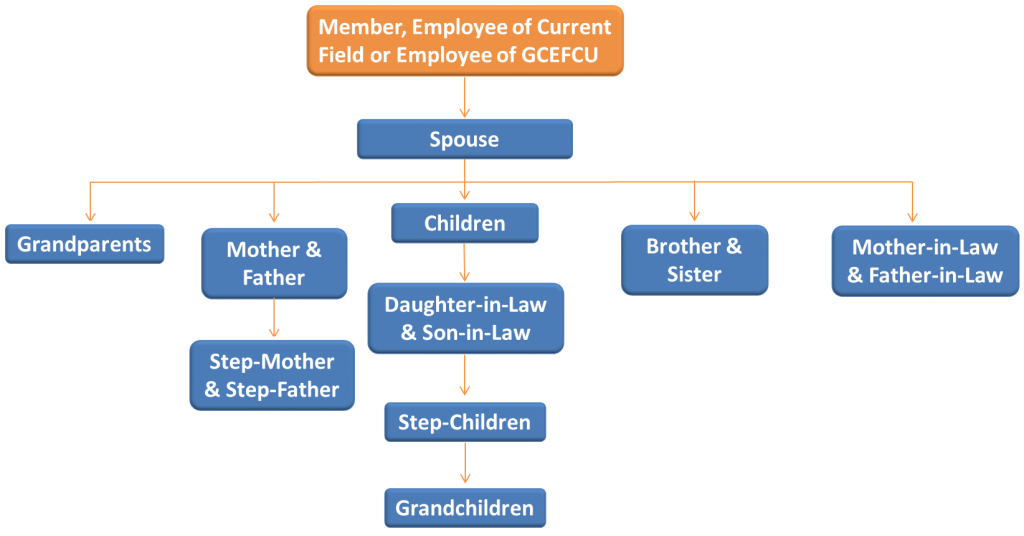 Forward this page to your qualifying family members and have them click the START button to get started on discovering their reason to get down and boogie.

---
Top reasons our members tell us the credit union makes them do a happy dance:
Our team of dedicated employees. They love how friendly and helpful our team is on every interaction. Some tell us that they make them feel like family.
We're making it easy to do business with us. For example, most loans can be completed with just a few question application and email signatures so you may not even step foot into an office. Great for convenience but you'll be missing out on face to face interaction with reason number one. But don't worry, our team can be just as friendly over the phone or email.
The shared success of the loyalty bonus. The credit union is successful because of loyal member-owners so it only makes sense to share that success.
No matter how far away members move, we have the tools to keep them feeling close to their credit union. We have active members all over the country who continue to do their banking with us. They tell us that we provide all the tools they need to give them the peace of mind they need knowing they are always close to their money.
Our wide selecting of products & services that meet member's needs at every stage of their lives from our Sandy Savers kids club to Health Savings Accounts to IRAs. Check out everything your credit union has to offer in the owner's manual.
Help us add to the list by submitting your reasons using the form below or by posting a review on facebook.
---
If your credit union makes you do a happy dance, let us know.
By submitting this form, I grant to Gulf Coast Educators FCU, the right to use the above written testimonial. I authorize Gulf Coast Educators FCU, its assigns and transferees to copyright, use and publish the same in print and/or electronically. I agree that Gulf Coast Educators FCU may use such written testimonial with or without my name and for any lawful purpose, including for example such purposes as publicity, illustration, advertising, and Web content.