Speaker Series: Eric Jensen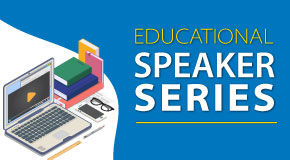 As a credit union whose sole focus is serving educators and school employees, we want to be able to provide meaningful content to those who work in education. This series is our way of providing relevant professional content to our membership base. Sign up to hear our next speaker, Eric Jensen.
Classroom Mini Grants
According to a study by SheerID, teachers spend over $600 out of their own pockets for supplies, materials and professional development. The Gulf Coast Educators management team is well aware of the fact that so many teachers feel the need to buy supplies and materials out of pocket because the majority of the team have family members who are teachers. In response, the credit union offers a classroom mini grant program.
Thank You to Our HSA Participants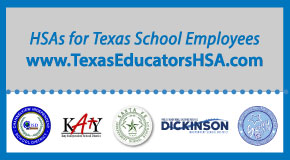 Thank you to our current HSA participants, Channelview ISD, Dickinson ISD, Sweeny ISD, Santa Fe ISD, and Katy ISD. To learn more about our HSA administration for school districts, click the link below.
Black Friday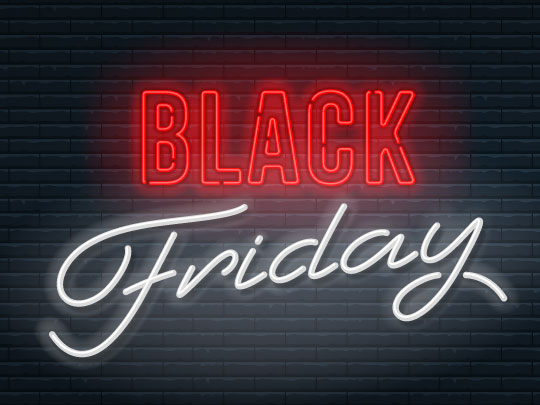 Reward yourself while you shop for others this holiday season. When you spend $1,000 or more on your GCEFCU VISA Classic or Rewards Credit Card anytime November 26 – 30, 2020, you'll receive a $25 statement credit.
Giving Back to Our Education Foundations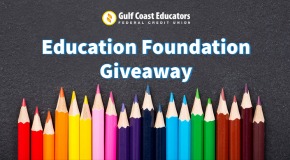 Since Education Foundations do so much for our teachers, we want to give back to them! From now until November 30, 2020, you can nominate your education foundation by completing the form down below. The education foundation with the most entries will win the following grand prizes below.
The Great Big Back to School Giveaway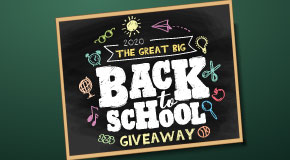 This school year we are giving away $20,000 to deserving educators & school employees from August 17 – September 5, 2020. Each week we will draw 10 winners from those who fill out the form at the link below to win $500.
GCEFCU Scholarship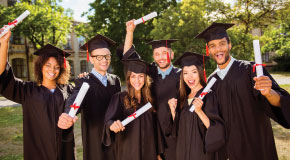 We are now accepting applications for our 2020 Scholarship! The scholarship is open to all graduating high school seniors. The deadline to apply is Friday, February 26, 2021.
Loyalty Bonus
We are excited to announce that we distributed $1.9 million into the accounts of our qualifying loyal member-owners on Monday, February 3, 2020. Check your primary savings account to see if your membership qualified to earn a portion of the $1.9 million. If you have more than one membership with the credit union, you may have received multiple deposits, so be sure to check all of your accounts.
If it sounds too good to be true…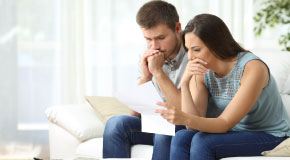 Recently, we've received a lot of calls and emails about receiving one of our cashier's checks for payment of a new online job, for a purchase of an item being sold online, or __________________ (fill in the blank with other reason). These calls and emails are coming from all over the country. The problem is the checks are counterfeits and depositing one of these will result in the person who deposited it being responsible for the funds.
2020 Changes to Inherited IRA Rules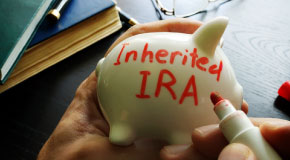 Washington was busy this holiday season. As many of us were looking forward to some well-earned time off, new legislation was passed, and it affects some of the old rules for traditional Individual Retirement Accounts. These changes went into effect on January 1, 2020.
Fraud Alert: Check Scam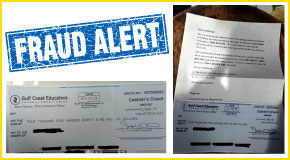 It has come to our attention that fraudsters are using counterfeit Gulf Coast Educators FCU Official Checks in conjunction with a number of scams including secret shopper, work at home, property rental and business offers scams. All of the scams have a common request for the check recipient to cash the check and send a portion of the funds to the check sender via western union or moneygram.
How do you eat an elephant?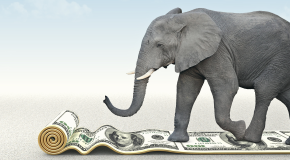 One bite at a time.
If the elephant in the room is saving money, the same answer applies. Start small and keep at it.
Saving Money is Hard without Something to Save For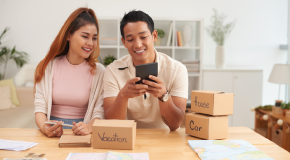 Early in our marriage and careers, money was tight, and the idea of saving money seemed impossible. Through trial and error, we found out it wasn't impossible. Here are a few of the lessons we learned, including the most important.
The Importance of Naming Beneficiaries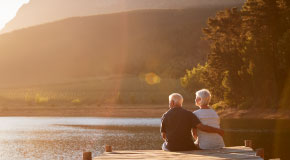 Naming beneficiaries on your accounts can save your loved ones a tremendous amount of time and money if anything were to ever happen to you. Luckily at GCEFCU, you can add beneficiaries to your account by filling out a quick online form.
Principals Month – Robert Laird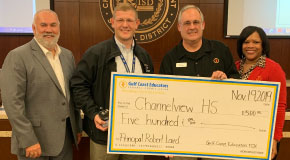 Robert Laird has been the principal at Channelview High School in Channelview ISD for the last 2 and a half years. His staff describe him as a "hometown" Channelview guy, because he was born and raised here. He attended Kindergarten through 12th grade in Channelview ISD, and was a 1995 Channelview High School graduate.
Principals Month – Kellie Clay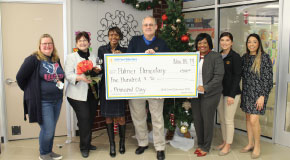 Carol Williams is the principal at La Porte Elementary in La Porte ISD. She was a graduate of La Porte High School, and has worked for the district her entire career as a coach, teacher, assistant principal, and principal. Mrs. Williams has led La Porte Elementary for the last five years and will be retiring at the end of this school year.
Principals Month – Carol Williams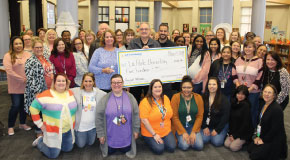 Mrs. Kellie Clay has been the principal at Palmer Elementary in Fort Bend ISD for the last 5 years. If you stop by her campus, you might spot her in the classroom, on the playground with special needs students, or spreading love to all her Palmer Bears.
Principals Month – Dr. Crystal Watson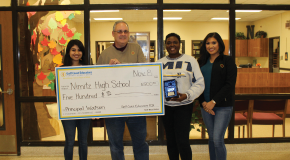 Dr. Crystal Watson, or "Doc," as she is known around campus, is the principal at Nimitz High School in Aldine ISD. Dr. Watson received 28 nominations, the most out of any principal nominated this year.
Fraud Text Alerts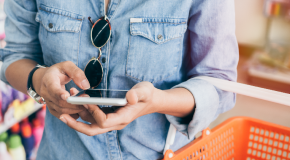 Tired of your debit card being declined for suspicious activity? Sign up for our fraud text alerts! When we detect unusual purchases, we will send you a text message asking you to verify if you made the transaction or not.
Holiday Skip-A-Pay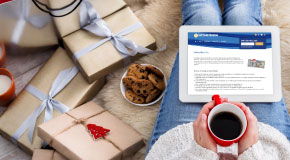 Get some extra cash this holiday season by skipping your November or December loan payment(s).
Nominate Your Principal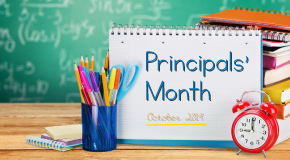 October is National School Principals' Month! They do so much for us, so we would like to do a little something for them. This year we are going to honor FOUR area principals in our field of membership who make a difference in their school, district, and community.
$100 Teachers Pay Teachers Gift Card Giveaway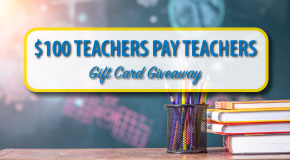 We love giveaways, so here is one just for teachers! Enter to win a $100 Teachers Pay Teachers gift card by clicking the link below and filling out the entry form. A winner will be drawn at random on Oct. 1, 2019.
GCEFCU Scholarship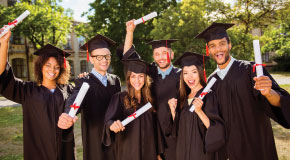 We are now accepting applications for our 2020 Scholarship! The scholarship is open to all graduating high school seniors. The deadline to apply is Friday, February 28, 2020.
Own Your Bank – Join Our Credit Union
From now until November 2, 2019, every new member is entered into a weekly drawing for $500 cash! Oh, and you get a pretty cool t-shirt so you can tell everyone you know that you #ownyourbank.
Credit Privacy Number Scam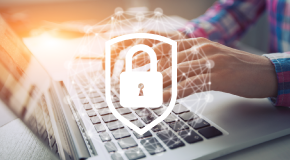 A Credit Privacy Number, or CPN, is a 9-digit identifying number that acts like a social security number. However, in most cases, many of the CPNs out there are the stolen Social Security Numbers of children or deceased individuals. Since these CPNs are usually stolen social security numbers, using one to get a loan, credit card, or other financial product is considered identity theft.
Best Teaching Apps for the Classroom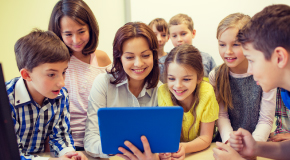 Teaching apps also help bridge the gap between classroom and home – and between parents and teachers – and are a great way to extend the classroom and make learning fun. The apps can help with everything from expanding the classroom to organization and lesson enhancement if you know which ones to use.
Classroom Mini Grants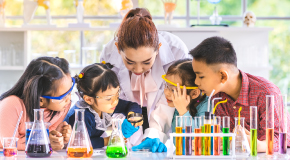 We will be awarding up to twenty-five (25) $100 Classroom Mini Grants to help deserving teacher members. If you have great ideas that would help engage your students, fill out the form below describing how you intend to use the funds should you be awarded a Classroom Mini Grant. The deadline for submitting a grant application is July 31, 2019.
What Are You Saving For?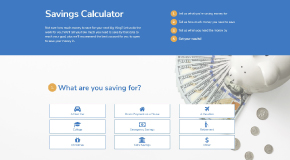 Not sure how much money to save for your next big thing? Let us do the work for you! We'll tell you how much you need to save by that date to reach your goal, plus we'll recommend the best account for you to open to save your money in.
Building The Perfect Teacher Resume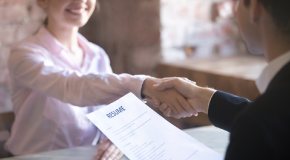 A resume is a snapshot of your strongest characteristics. It should be clear, concise and highlight the most relevant experience that qualifies you for the job. For a soon-to-be teacher or one changing jobs, the interview begins with the resume. It isn't rocket science, but writing a teacher resume is different from writing any other. Every aspect of the resume should point to your goal and reinforce the impression you want to make.
Summer Car Sale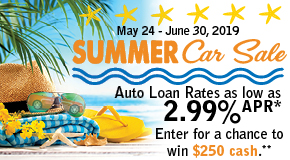 Did you know that we have a website where you can search for vehicles being sold by our preferred dealerships? These are people who work with us every day, and know to give you the best deal possible since you are a GCEFCU member. AND if you use this site to search for your next car before the end of the month, you are entered to win $250 cash! No purchase necessary. Simply fill out a price quote request with the code "2019CSE1" in the comment box. Click the link below for all the details.
Summertime Skip-A-Pay
Take a summer vacation on us! Get some extra cash by skipping your July loan payment(s). Simply click the link below, fill out the online form, and we will advance the current due date on your loan by one month for $25 per loan, giving you plenty of extra cash to fund that vacation you've been thinking about!
2019 Teacher Appreciation Week Discounts & Freebies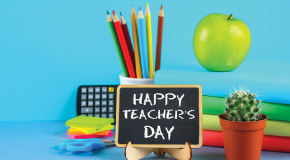 Next week is Teacher Appreciation Week! We will have tons of giveaways, sweet treats, and prizes all week long. We aren't the only ones celebrating either. Many other businesses in our area are offering discounts to educators, too! Check out our list of all the discounts and freebies being offered to teachers the week of May 6-10.
Discount Tickets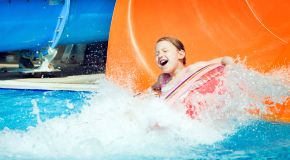 Did you know that one of the many perks to being a GCEFCU member is access to discounted tickets to several Houston area attractions? Six Flags Hurricane Harbor Splashtown opens this weekend and our members get $16 off the price of regular admission!
Password: member
Teaching Your Teen How To Budget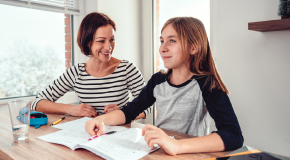 Putting the words teen and budget in the same sentence is enough to incite fear in many parents. Teaching teens about money is often difficult, but it doesn't have to be. The trick is to start with the basics and take it one step at a time. Teens must first understand the difference between pre- and post-tax money before they can fully grasp the concept of a budget. They also should comprehend fully the importance of saving.
Youth Month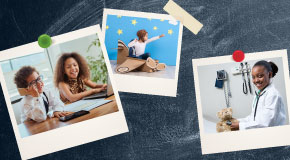 Dreaming of our ideal future delights and inspires us. Children, with their fertile imaginations, are particularly good at dreaming. But to make dreams come true, you need to have clear goals and, very likely, save some money to make them happen. This youth month we are giving away $1,000 in scholarships to our young members who show an initiative to reach their dreams. Two contests, both worth $500.
How to Read Your Credit Report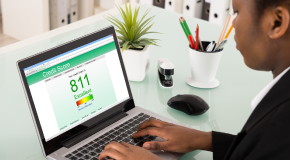 Your credit report is a snapshot of your financial health. It gives lenders a general idea of how you handle debt and cash flow. Just about everything related to your financial life is a part of your credit report. Lenders use this information to determine whether they will extend credit to you and how much that credit will cost.Understanding how to read your credit report is paramount to improving or maintaining it. There are four main components to your credit report. Some of that data is then used to determine your credit score.
Social Security Phone Scam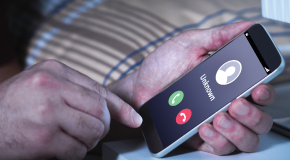 A new scam is on the rise. Recently, several of our members have received phone calls from someone claiming to be from the Social Security Office. They claim that someone rented a vehicle in the member's name, and then returned the vehicle with illegal items still in it. The caller goes on to tell the member that in order to clear their name from this case, the member must "freeze" their account by taking all their money out.
Sandy Saver Treasure Chest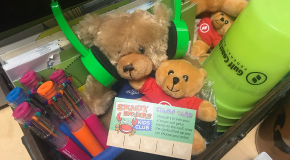 Did you know that we have special savings accounts just for kids 12 and under? And every time they make a deposit of $10 or more, they get a stamp on their very own Sandy Saver Stamp Card. Once they fill up the card, they get to pick a prize from the treasure chest! Since April is Youth Month, every deposit of $25 or more into a youth account will enter your child for a chance to win a $500 scholarship.
Discounted Rockets Tickets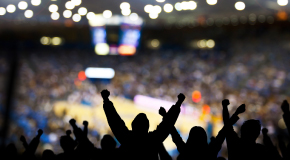 One of the many perks of being a GCEFCU member, is discounted tickets! We have discounted Houston Rockets tickets for two upcoming games on Friday, April 5 and Sunday, April 7. Get your tickets by clicking the Learn More link below and entering the password. Password: member
Refer A Friend or Family Member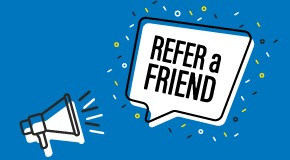 If you love your credit union then share it with your family, friends and coworkers. This year give your friends and family the gift that keeps on giving, get them to become a GCEFCU member so they can start benefiting from the same services you use! From now until April 30, 2019, anyone who refers a qualifying friend or family member who opens a membership with the credit union will receive $25. There is no limit to the amount of people you can refer, so that $25 can add up fast!
Dollar Up Savings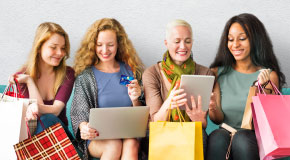 Every time you make a purchase using your Gulf Coast Educators debit card, we will round up your purchase amount to the next dollar, and put the difference into your new Dollar Up Savings account. That savings grows without any effort on your part at all, and at 5% APY*! Then at the end of the quarter, we'll deposit the money into your primary savings to spend or save however you'd like.
Youth Month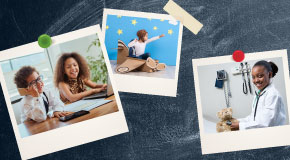 Dreaming of our ideal future delights and inspires us. Children, with their fertile imaginations, are particularly good at dreaming. But to make dreams come true, you need to have clear goals and, very likely, save some money to make them happen. This youth month we are giving away $1,000 in scholarships to our young members who show an initiative to reach their dreams. Two contests, both worth $500.