Online Banking Told Me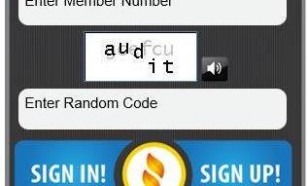 #onlinebankingtoldme
Our online banking system offers up five letter words in the security captcha that sometimes feel like a fortune cookie, like the example above reminding you to audit your account at least once a week.
We'd like our members to share what our online banking system tells them. Post a screenshot of a captcha from our online banking system to facebook, twitter or instagram using #onlinebankingtoldme
Each week, we'll pick our favorite and repost it. If we pick yours, we'll also throw in a $5 gift card to Starbucks, Sonic or Chick-fil-A.