Share the love & win $500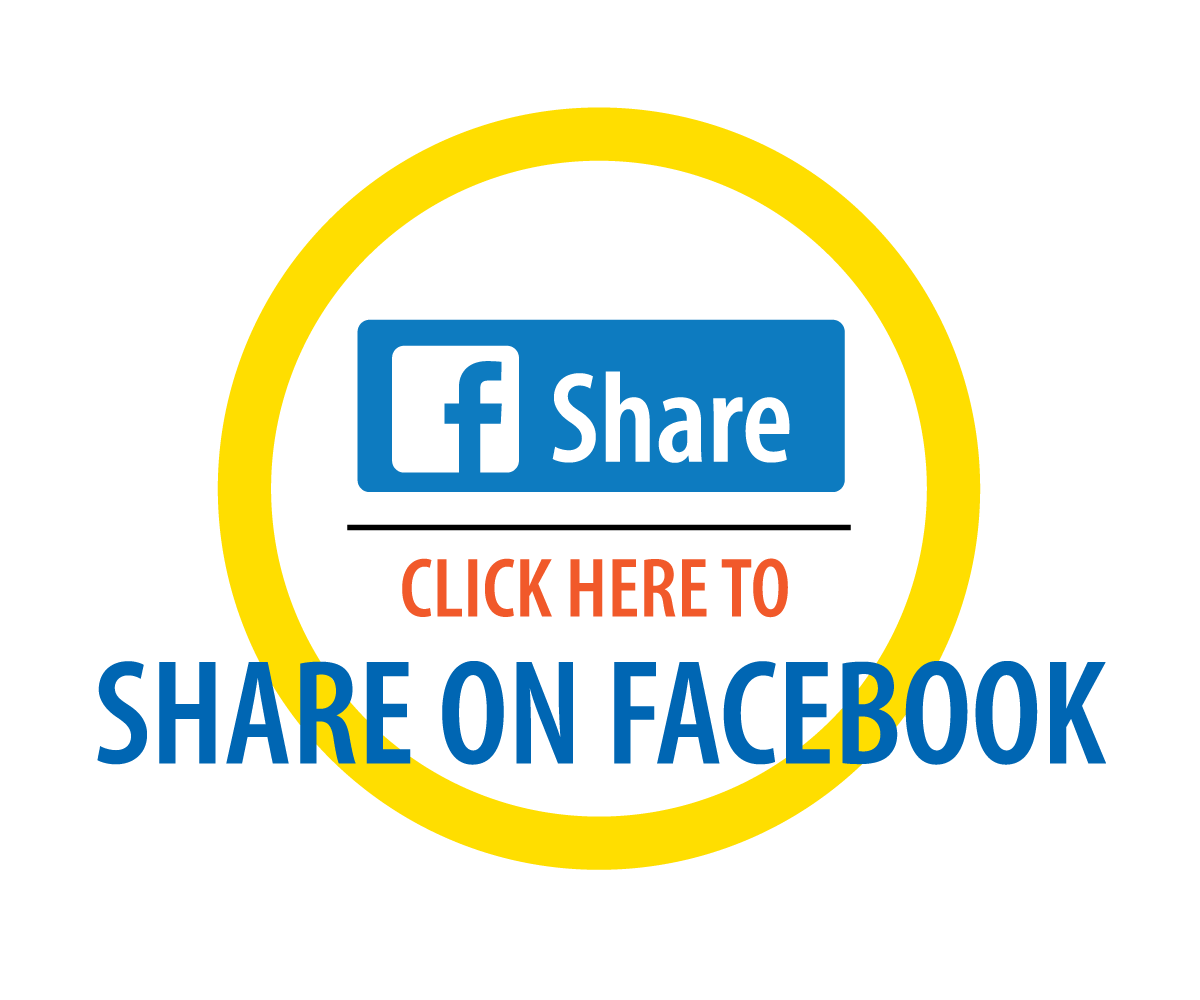 If you love your credit union, now is the time to let everyone know! From now until November 2, 2019, anyone who refers a qualifying friend or family member who opens a membership with the credit union will receive $25, plus be entered to win $500. There is no limit to the amount of people you can refer, so that $25 can add up fast!
Simply fill out the form below and we will send your friend or family member an email from you. Once they open and fund their account and fund it with at least $25, we will deposit $25 into your primary savings account.

Who Can Join
Three Ways To Become A Member

To become a member of Gulf Coast Educators FCU, you must fall within our field of membership.
1. School District Employee
Employees who work regularly in the Educational Industry in the counties of Brazoria, Chambers, Fort Bend, Galveston, Harris, Liberty, Montgomery or Waller Counties, Texas, meaning they work for:
an elementary school, secondary school, or post-secondary school; click for list of districts
a county superintendent of schools office;
an authorized education foundation; or
a school board, either as employees or trustees.
Those who have retired as pensioners or annuitants from above employment are also eligible.
2. GCEFCU Employee
Employees of Gulf Coast Educators Federal Credit Union are eligible for membership.
3. Family Members
Immediate families or households that fall within the chart below are eligible for membership, as well as spouses of those who have died while whithin the field of membership of this credit union.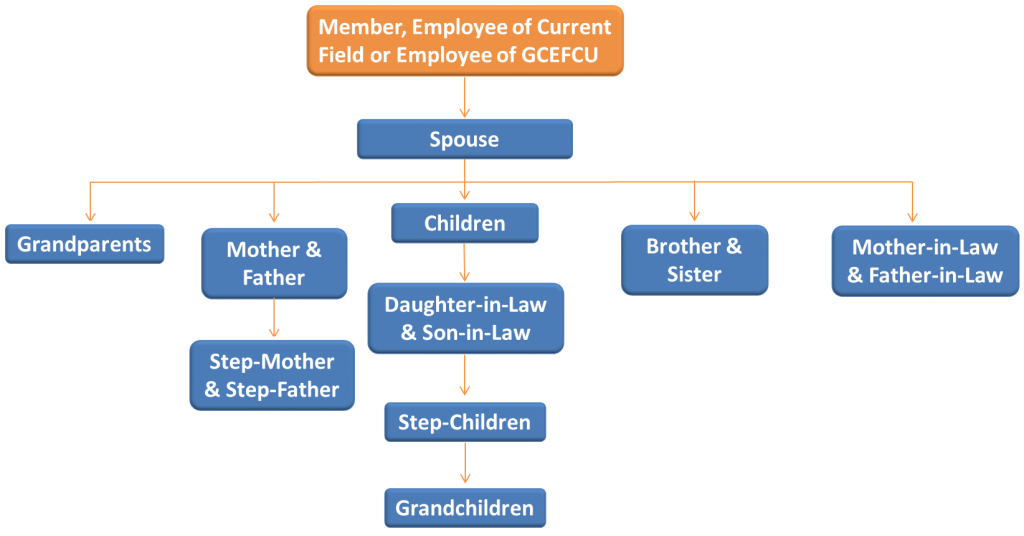 Eligible School Districts
What We Offer
See What GCEFCU Has To Offer
Gulf Coast Educators Federal Credit Union offers a wide range of innovative services that will enable you do to your banking any time, anywhere. At GCEFCU, you are more than just an account number. You are a member-owner that shares in the credit union's success.
SAVINGS & INVESTMENTS
CHECKING ACCOUNTS
CONSUMER LOANS
EDUCATOR LOANS
REAL ESTATE LOANS
Loyalty Bonus
What is the Loyalty Bonus?
Basically, it's profit sharing. The Loyalty Bonus is our way of saying thank you for helping us grow and sharing in the success of the credit union.
Gulf Coast Educators is a not for profit cooperative made up of educators helping educators. Here, your money isn't being used to pay thousands of shareholders, or to pay big bonuses to a board of directors (ours are all volunteer). We invest your money back into you, which is why your loyalty matters.
When you do small things, like using your debit card or having direct deposit set up, you are helping your credit union grow. As we grow, we are able to provide more innovative technology, open more branches, and ultimately, serve you better. And when we do really well, we are able to pay out a loyalty bonus.
To date, the credit union has paid out over $9.9 million to our loyal member-owners in the form of loyalty bonuses since 2014. This year, 24,796 of our members received a loyalty bonus.
How can you help?
If you're happy with your credit union and you know it, tell a friend. As a loyal member-owner of the credit union you can help by taking advantage of all the credit union has to offer (refer to your owner's manual) and encouraging others who qualify to become member-owners of the credit union to get involved.
All we ask is that you share the good news with your family, friends and coworkers who are eligible to become member-owners of the credit union so that we can continue the success of our financial cooperative. Share how happy you are about being a member-owner of your credit union and how rewarding it can be.
* Debit Card Power User is defined as a an individual that used their debit card more than an average GCEFCU member.
** Active means that within a 30 day time frame from the end date used to calculate the bonus, the checking account had a direct deposit and/or a Visa Debit transaction.
Rules & Qualifications
Own Your Bank Official Rules & Qualifications
1. Eligibility: All Gulf Coast Educators FCU Members in good standing are eligible. No purchase or obligation necessary to enter or to receive any prize. Entrants must be legal U.S. residents and 18 years of age or older at time of entry in the sweepstakes. Prize is non-transferable. Sweepstakes is subject to all applicable federal, state and local laws and regulations and is void where prohibited by law.
2. PROMOTIONAL PERIOD: The Sweepstakes dates are September 1 – November 2, 2019.
3. TWO WAYS TO ENTER: 1: During the promotion period, eligible members who open their GCEFCU membership, or who referred a new membership that has at least $25 deposited, will be entered into a drawing to win $500 the following week after they open their membership. 2: To enter the sweepstakes without opening a GCEFCU membership, clearly print your name, address, telephone number and the words "Own Your Bank" Sweepstakes on a 3″ x 5″ card and mail the card to: Own Your Bank Sweepstakes, Gulf Coast Educators Federal Credit Union, 5953 Fairmont Parkway, Pasadena, Texas 77505. Entries must be mailed in order to be received by sponsor on or before the last day of each week in the sweepstakes deadline for the prize drawing. Sponsor is not responsible for misdirected, damaged, illegible, postage-due or incomplete entries not received by the deadline. Members may mail as many entry cards as they wish. MEMBERS WHO ARE ENTERED AUTOMATICALLY BY OPENING A GCEFCU MEMBERSHIP OR REFERRING A NEW GCEFCU MEMBERSHIP AS DESCRIBED ABOVE AND MEMBERS WHO ENTER BY MAIL SHALL HAVE THE SAME ODDS OF WINNING.
4. GENERAL CONDITIONS: By participating, you agree to be fully and unconditionally bound by these Official Rules & Qualifications, and you represent and warrant that you meet the eligibility requirements set forth herein. Decisions made by Sponsor are final. By entering the sweepstakes, you agree to be bound by the decisions of Sponsor and these Official Rules & Qualifications. You and your entries may be disqualified if you attempt to circumvent the Official Rules & Qualifications. The sweepstakes is subject to all applicable federal, state and local laws. Winners who are of legal age, by entering the sweepstakes, agree to grant the Sponsor the right to print, publish, broadcast and use, in any media including, but not limited to, the World Wide Web, at any time or times, their names and pictures for Sponsor's advertising and promotional purposes without additional consideration. Further, by accepting a sweepstakes prize, winners agree to release Sponsor from any and all liability arising from acceptance, possession, use loss or misuse of the prize.
5. DRAWING: Eligible entries automatically generated and those received by the deadline by mail will be eligible for a chance to win a $500 cash prize to be given at the end of each week during the promotion period. The weekly prize drawings will be held on the following dates at the Sponsor's main office at 5953 Fairmont Parkway, Pasadena, Texas by 4:00 pm CST: September 9, 16, 23, 30, October 7, 15, 21, 28, and November 4, 2019.
6. ODDS OF WINNING & TAX LIABILITY: Odds of winning depend on the total number of new memberships, referred memberships, and entries received by mail by 5:00 pm CST on the sweepstakes deadlines. Need not be present to win. Prize winner is responsible for any and all applicable federal and state income taxes associated with the awarding of the prizes. Sponsor is required to file a 1099-MISC tax form in the name of the winners of the weekly drawings for the value of the prize. The cash value of the weekly drawings must be included on the federal tax return of the winner as taxable income. Please consult your tax advisor.
7. GRAND PRIZE DESCRIPTION: Winners will receive a $500 in a cash deposit into their account.
8. WINNER NOTIFICATION: Winners of the weekly drawings will be notified by telephone and/or e-mail and will be required to complete, sign and return a Sponsor-supplied Affidavit of Eligibility/Liability Release/Publicity Release form within 14 days of being informed they are the winner. Failure to do so will result in forfeiture of the prize and a new winner will be selected by random drawing from all eligible entries. Sponsor shall have no liability for the winner's failure to receive notices due to winners' spam, junk e-mail or other security setting or for winners' provision of incorrect or otherwise non-functioning contact information. If the selected winner cannot be contacted, is found to be ineligible, fails to claim the weekly drawing within 14 days from the time an award notification was sent to winner, or fails to timely return a completed and executed declaration and releases as required, prize may be forfeited and an alternate winner selected.
9. PUBLICITY: Each winner agrees to permit Sponsor to utilize his/her name and likeness in promotional and other Sponsor materials, without additional compensation or permission, except where prohibited by law.
10. LIMITATIONS OF LIABILITY: Sponsor is not responsible for any injury, loss or damage or any other liability of any kind resulting from use of a prize won from Sponsor in this sweepstakes.
The promotion and drawing are governed by these Official Rules & Qualifications and the laws of the State of Texas. Any dispute regarding the sweepstakes shall be resolved only in a state or federal court location in or near Pasadena, Texas.
11. WINNER'S NAME: For the name of the weekly winners, send a stamped, self-addressed envelope to: Own Your Bank Sweepstakes, Gulf Coast Educators Federal Credit Union, 5953 Fairmont Parkway, Pasadena, Texas 77505. Requests for the list of winner's names must be received by November 4, 2019.