We've Cooked Up Some Big Plans To Spice Up Your Life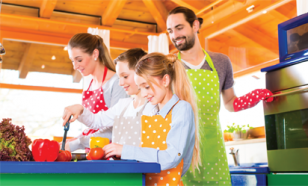 With Home Equity & Mortgage Loans That Are The Perfect Recipe
Mix Things Up To Your Taste With Our Home Equity Loans.
Whip up a whole new gourmet kitchen, pour on the family fun by adding a pool, swap
the stale family vacation for a hot new adventure or set up all the dough for your kid's
college education. GCEFCU's Home Equity loans are custom-made from scratch just
the way you'd like.
Rates as low as 3.99% APR & terms to 20 years
No points and no fees

Financing up to 80% of your home's value less any outstanding loans

Get the cash you need for anything you want – a vacation, remodeling, college expenses, a wedding, consolidate bills, etc.
Easy to apply in person or online – download our GCEFCU Home Equity Packet if you want to apply in person

Take Your Dream Home Plans Off The Back Burner With Our Mortgage Loans.
We'll satisfy your craving for a new home with our affordable mortgage programs for
new home purchases and loan refinancing.
15, 20, 30 year fixed rate mortgages
Loan preapprovals
New purchases & refinancing
Second home loans – for vacation properties only
All the ingredients to take your life from bland to a zesty new level are piping hot and ready today at GCEFCU. Our menu of Home Equity and Mortgage Loans offers fresh, affordable solutions to get your plans really cookin'!
The Mortgage Experts That Add Icing On The Cake
GCEFCU's mortgage and home equity loan professionals are ready to serve you up the perfect loan and sweeten up your life.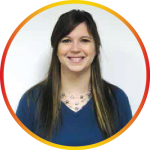 Breanna Kenney – Gulf Coast Educators Real Estate Loan Officer in the Pasadena Branch can provide you expert advice coupled with affordable home equity loan services NMLS# 1149825 | Direct – 832-327-8159 | bkenney@gcefcu.org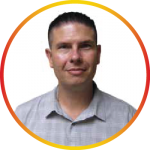 Bob Hedrick – Gulf Coast Educators Real Estate Loan Officer in the Pasadena Branch is ready to put his 18 years of mortgage loan experience to work for you. NMLS# 198267 | Direct – 281-925-4149 | bhedrick@gcefcu.org
Home Grown Loans That Never Looked Sweeter
For a mortgage or home equity loan homemade right here in town contact one of our real estate specialists today.
*APR = Annual Percentage Rate. All rates are subject to change without prior notice. Your actual rate may be higher based on your credit score and the terms of your loan. No other promotional discounts may be applied. Additional requirements may apply.