No Interest For 3 Months On All Credit Card Purchases – Extended until March 31, 2020
All purchases made between March 8-31, 2020 using your GCEFCU VISA Credit Card won't accrue interest for three months. That means you can make all your needed purchases now, and as long as you pay off your purchase amount within 90 days, you won't have to pay anything extra. Think of it as a mini interest free loan you can use to get by until our community is back up and running as normal.
How to get a GCEFCU Credit Card
If you don't already have a GCEFCU VISA Credit Card, applying for one is easy! Simply click the button below and select whether you would like to apply for our Classic or Rewards Credit Card. Since we can print the cards instantly, you can pick up your new credit card the same day at any GCEFCU branch.
---
Earn Points For Your Purchases
If you have a GCEFCU VISA Rewards Credit Card, you can sign up for UChoose Rewards and start redeeming points for every purchase made. With UChoose Rewards, you earn 1 point for every dollar charged in purchases to your card. Those points can be redeemed for travel, merchandise or gift cards.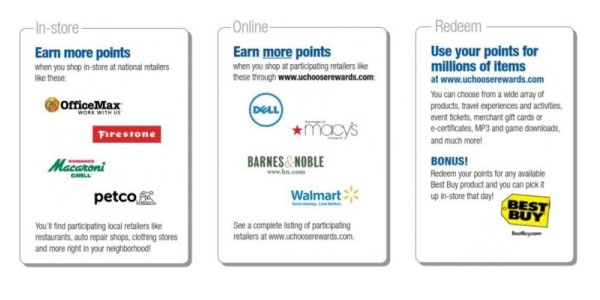 Disclosure: Any purchases made March 8, 2020 at 8:00 am CST through March 31, 2020 at 11:59 pm CST using a GCEFCU VISA Credit Card will not begin accruing interest for 90 days. Any unpaid balance after 90 days will revert back to the standard credit card rate. This promotion is not valid for balance transfers or cash advances. GCEFCU reserves the right to cancel this promotion at any time for any reason. To view full rates and disclosures for our credit cards, please click here.