Mobile App Features
Accessing your money is quick and simple with the GCEFCU mobile app. Check out some of our mobile app tools below:
Snapshot: View your account balance without loggin in
Remote Deposit: Deposit your check by taking a picture from your GCEFCU mobile app
SavvyMoney: Monitor your credit score & report
Bill Pay: Pay bills from your GCEFCU mobile app
Financial Wellness: Track your spending & create budgets
Digital Security
Download our FREE Mobile App from the App Store or Google Play for your mobile device. You can also text "Apple" or "Android" to 281-843-8611 to have the download link sent straight to your phone.
Learn more about your GCEFCU Mobile App Tools:
Snapshot
Snapshot
Learn how to enable the Snapshot feature on your GCEFCU mobile app by watching the video below.
Remote Deposit
Depositing Your Check From Your Phone
Deposit your check any time, any where, using your GCEFCU mobile app. Follow the instructions below to walk you through step by step how to deposit your check.
To view full instructions, FAQs, and the Remote Deposit Capture Application End User License Agreement, click here.
SavvyMoney
SavvyMoney – Now Live in Online Banking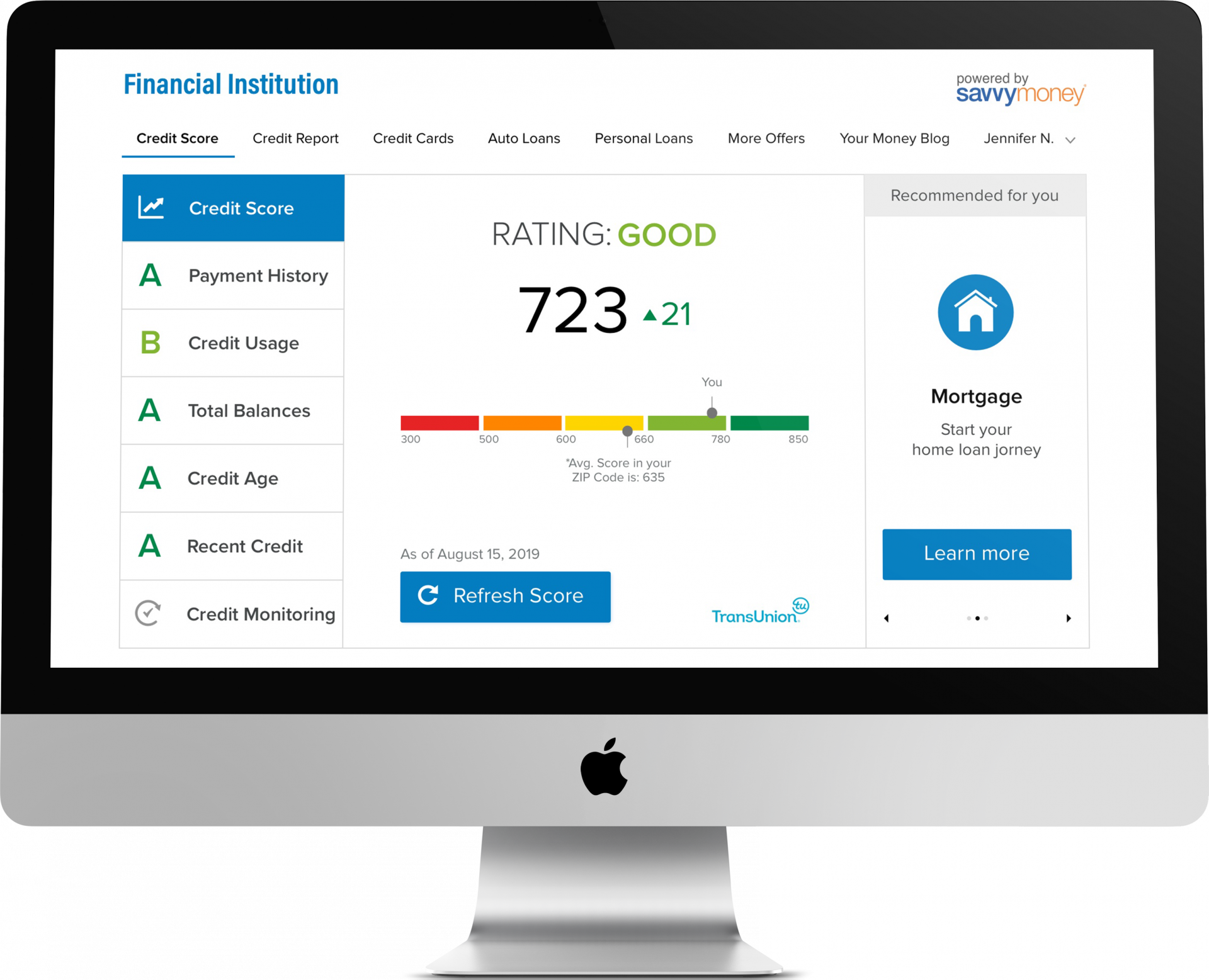 We are excited to announce our new credit monitoring tool, SavvyMoney!
When you log into your online banking, you now have instant access to your credit score and credit report, along with personalized tips on how to improve or maintain your score.
This new tool breaks down and grades each section of your report on payment history, credit usage, total balances, credit age, and recent credit. SavvyMoney tells you why your grade is what it is and how to improve it to increase your score.

Free Credit Score & Report
Checking daily, weekly, or monthly won't hurt your score! You can log in anytime to see your personalized tips for credit score improvement, find out what you're doing well, and what needs to change.
How to improve a credit score
Our new credit score tool can help you learn more about improving your score. This beneficial tool also has a section of advice and information from financial expert, Jean Chatzky.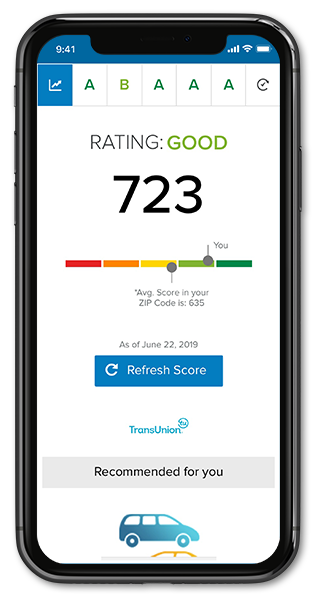 A few tips to get you started:
Payment History: Pay your bills on time.
Credit Usage: Don't keep a high balance on credit cards. Also don't open new cards just to increase your available limit.
Total Balances: Keep a diverse mix of debt accounts. A mix of installment and revolving accounts is better than having only one type of debt.
Credit Age: Don't open too many accounts too quickly. Keep your oldest account open, if you can. Also, don't close unused cards.
Recent Credit: Do not open too many accounts in a short span.
Bill Pay
Bill Pay
Remembering to pay your bills on time can be a pain. One late payment can affect your credit score negatively, and cost you more money in late fees. To make your life a little easier, we offer free online bill pay to our members. Pay all of your bills in one spot, without ever having to leave your couch.
Bill Pay can be found on your online banking page from your computer or our mobile app. First, you will need to set up your "payees," or who we will be sending your payments to. From there, you can set up reminders or automatic payments for the funds to come out of whichever account you choose. It's that easy!
Financial Wellness
Financial Wellness
With the Financial Wellness tool, all of your transactions are automatically classified into different categories, such as groceries, entertainment, utilities, etc. Upon selecting the Analytics tab within online banking, you can now view a break down of your spending in each category month after month.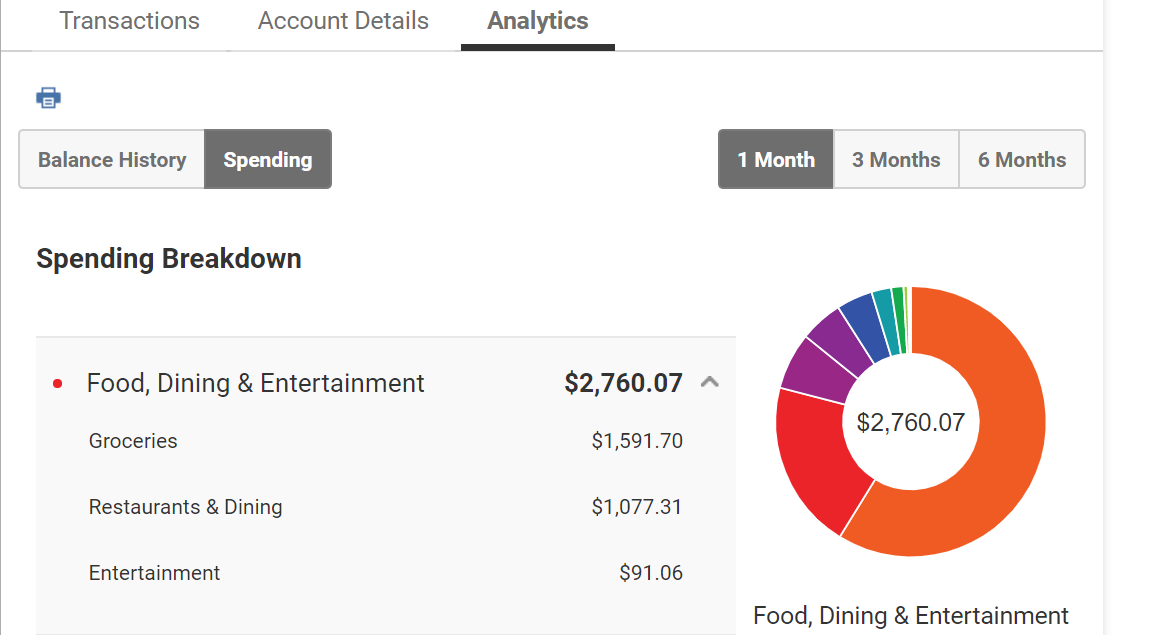 The first step to financial wellness is knowing where your money goes. This tool allows you to monitor your spending, create budgets, and create a plan for your future savings goals.
Mobile Wallet
Setting Up Your Mobile Wallet
With your mobile wallet, you can pay for purchases online and in person, straight from your phone. First, you must add your debit or credit card to your mobile wallet app. Which app you use will depend on which phone device you currently have. Select the type of mobile device you will be using below for step by step instructions.

Apple Pay
AndroidPay
Samsung Pay
Paypal