Rates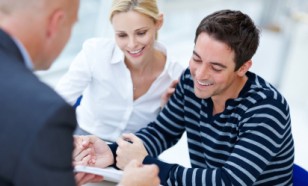 One of the benefits of being a member of Gulf Coast Educators is saving money with our low loan rates. View a list of our current rates for a variety of loan products.
We've structured our savings and checking accounts to offer you the utmost in rates and flexibility. In fact, our members generally benefit from dividend rates often exceeding that available elsewhere.
With a Gulf Coast Educators Term Share Account, you earn higher dividends in exchange for a fixed term, all without the risk associated with many other high-yield investment choices. Rates are fixed for the term selected. Earn even more with the Premium Deposit Account which pays a .50% bonus if you use three qualifying services.
Opening an Individual Retirement Account (IRA) is considered by experts to be one of the most effective ways to accumulate money for your future. Choose from a Traditional IRA, Roth IRA or Educational IRA.
Offering Peace of Mind for Health care. With the Health Savings Account from Gulf Coast Educators, prepare yourself for future health needs. Convenient and tax-advantaged, HSA accounts help offset high deductible health plans such as TRS ActiveCAre 1-HD.
Our Money Market Accounts are loved by members for being some of the most profitable, safe and flexible investments possible. As good as our Primary Savings Accounts are, our Money Market Accounts earn even higher returns.
Whether you need to calculate how quickly you can pay off your mortgage, how much you need to save for college, or how expensive a car you can afford, our financial calculators help you determine the financial options which are best for you.
Here, you will find a listing of all current Credit Union fees.