Saving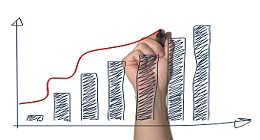 SAVING WITH YOUR CREDIT UNION
To become a member you need to open a Primary Savings Account. Once opened, your membership comes with our commitment to build and maintain a lifelong relationship with you.  Once you are a member, you will have access to a full range of financial services, all under one roof.
PRIMARY SAVINGS
This is the account that establishes your membership at the credit union.  The initial deposit is only $5, plus a $5 non-refundable, one-time membership fee.  A minimum balance of $5 must be maintained. Dividends are paid monthly and we offer the convenience of unlimited access to your funds.
SANDY SAVERS KIDS CLUB
This is a fun savings club just for kids 12 years of age and under. As club members, kids become inspired to save by being rewarded with cool prizes. Then money saving becomes a skill for their future – like when they're saving for that first "mussel" car or "sand castle." Parents or grandparents can open an account for as little as $10.
TERM SHARE ACCOUNTS
This is the highest earning account we offer at the credit union.  Term Share Accounts are fixed-term investments that earn the highest rates without any risks.  These investments are offered in terms from 3 months to 5 years with a minimum opening deposit of only $1,000.
PREMIUM DEPOSIT ACCOUNTS
This account is designed to reward members who use multiple credit union services by adding 1/2% APY to any new Term Share Account opened (excludes Jumbo CD's) Members who use 3 of the following services at Gulf Coast Educators will qualify for the ½% APY bonus: Checking account, direct deposit, loans, IRA, VISA Debit card or Bill Pay.  *APY = Annual percentage yield
JUMBO TERM SHARE ACCOUNTS
This account is for larger deposits of $100,000 or greater.  This account works the same as our Term Share Account, but offers higher dividends.
COLLEGE SAVER CERTIFICATE
Featuring a minimum deposit of only $250, this certificate is an ideal way for kids to start saving money.  It is much like the Term Share Account, but with unlimited deposits in amounts of $50 or more. A College Saver Certificate can be opened for any member age 17 and under.
MONEY MARKET ACCOUNTS
Looking for convenient access to your money while earning a higher dividend than a regular savings account and without being locked into a term?  Then our Money Market account is the perfect answer. A minimum opening deposit of $100 is required with dividends paid on amounts greater than $2,500.
HEALTH SAVINGS ACCOUNT
Offering Peace of Mind for Health care. With the Health Savings Account from Gulf Coast Educators, prepare yourself for future health needs. Convenient and tax-advantaged, HSA accounts help offset high deductible health plans such as TRS ActiveCAre 1-HD.
INDIVIDUAL RETIREMENT ACCOUNTS
Saving for retirement couldn't be easier than with a Gulf Coast Educators IRA.  We offer three different options:
Traditional IRA – Tax deductible investment that you can benefit from after you reach the age of 59 1/2
Roth IRA – No upfront tax deductions; distributions are tax-free when you follow the rules.
Educational (Coverdell ESA) IRA – Withdraw funds, tax-free, when it's time to pay for college.
CHRISTMAS CLUB ACCOUNT
An excellent account to help you prepare for the holidays far in advance.  A minimum deposit of $25 is required to open the account with minimum monthly deposits of $20 or more.
ADDITIONAL ACCOUNTS
Open additional accounts conveniently through Online Banking.  Use them for budgeting or saving up for something you really want.
DEPOSITING FUNDS
One of our promises is to make it easy to do business with us. So when it comes to depositing funds, we give you several choices.
Gulf Coast Educators is committed to not only providing the best financial services possible, but is equally committed to helping our members achieve long-term financial success.
*Gulf Coast Educators is committed to not only providing the best financial services possible, but is equally to helping our members achieve long-term financial success. *Securities offered through SWBC Investment Services, LLC, a registered broker/dealer. Member FINRA & SIPC. Advisory services offered through SWBC Investment Company, a Registered Investment Advisor. SWBC Investment Services, LLC & SWBC Investment Company are not affiliated with this institution. *No Credit Union Guarantee *Not NCUSIF Insured *May Lose Value