About Us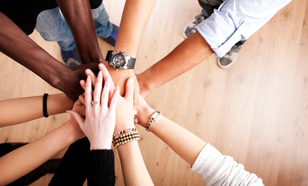 We are a credit union dedicated to serving the financial needs of school employees in Brazoria, Chambers, Fort Bend, Galveston, Harris, Liberty, Montgomery & Waller Counties, Texas.
We offer a full line of financial services tailored to meet the unique needs of our educator members and their families. Our products and services provide our members with more money, time & peace of mind for our member-owners.
Not a member-owner of the credit union? No problem, click here to begin enjoying more money, time & peace of mind by becoming a member-owner of the credit union.
Our call center team will answer your calls directly from 7 AM to 7 PM weekdays; you won't have to work your way through a complicated phone maze. Members can also chat with a call center representative via Live Help, send us an email or text or visit us in person.
In addition to our physical locations, we have a whole range of services to keep you close to your money and credit union including access to 55,000 "No-Surcharge" ATMs, mobile banking & more.
As an employee of a school district or college we serve, you too can bank at Gulf Coast Educators where friendly, affordable, personal service has made the credit union a success for over 68 years. Open your Gulf Coast Educators account today and start banking where you're more than just an account number, you're a member-owner.
At your credit union you are more than a customer, you are, in fact,a member-owner. That's right, you own your bank. So take a look at your owner's manual to see all that your credit union save you money, make you money, save you time and provide peace of mind.
Founded in 1948, Gulf Coast Educators Federal Credit Union was created by, and for, people who work in the field of education. We remain a credit union dedicated to serving the financial needs of Houston area school employees and their families.
What's going on at the Credit Union and what's going on in your community? Stay up-to-date with all the latest financial information and community events.
Working at Gulf Coast Educators isn't easy. Credit Union employees make a daily commitment to service our members at the highest level possible. Why do our employees make this commitment? Because, at Gulf Coast Educators, we believe teachers deserve more than apples.
Stay up to date on the latest promotions, credit union events as well as financial events that could affect you. Click on the newsletter link above to signup for our eNewsetter.