Pasadena
Pasadena Office
Main Corporate Office
5953 Fairmont Parkway
Pasadena, TX 77505
[MAP]
Call/Text: 281-487-9333
Toll Free: 800-683-3863
Main Fax: 281-487-8537
Book-keeping Fax: 281-998-5896
Administration Fax: 281-998-5891
Lobby Hours
Monday – Friday
8:00 am – 5:00 pm
Saturday
9:00 am – 12:00 pm
Drive Thru Hours
Monday – Friday
7:00 am – 7:00 pm
Saturday
9:00 am – 12:00 pm
League City
League City Office
1120 West Main
League City, TX 77573
[MAP]
Call/Text: 281-487-9333
Toll Free: 800-683-3863
Fax: 281-332-2890
Lobby Hours
Monday – Friday
8:00 am – 5:00 pm
Saturday
9:00 am – 12:00 pm
Drive Thru Hours
Monday – Friday
7:00 am – 7:00 pm
Saturday
9:00 am – 12:00 pm
First Lane has ITM (Video Teller)
West Pearland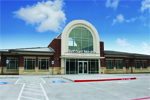 West Pearland Office
8000 Broadway
Pearland, TX 77581
[MAP]
Call/Text: 281-487-9333
Toll Free: 800-683-3863
Lobby Hours
Monday – Friday
8:00 am – 5:00 pm
Saturday
Closed
Drive Thru Hours
Monday – Friday
7:00 am – 7:00 pm
Saturday
9:00 am – 12:00 pm
East Pearland

East Pearland Office
1819 East Broadway
Pearland, TX 77581
[MAP]
Call/Text: 281-487-9333
Toll Free: 800-683-3863
Fax: 281-993-0683
Lobby Hours
Monday – Friday
8:00 am – 5:00 pm
Saturday
Closed
No Drive Thru Available
Summerwood

Summerwood Office
14243 East Sam Houston Pkwy N Ste 100
Houston, TX 77044
[MAP]
Call/Text: 281-487-9333
Toll Free: 800-683-3863
Fax: 281-993-0683
Lobby Hours
Monday – Friday
8:00 am – 5:00 pm
Saturday
Closed
Vestibule ITM (Full service video teller)
Monday – Friday
7:00 am – 7:00 pm
Saturday
9:00 am – 12:00 pm
Baytown

Baytown Office
6360 Garth Road, Ste 140
Baytown, TX 77521
[MAP]
Call/Text: 281-487-9333
Toll Free: 800-683-3863
Fax: 281-838-8402
Lobby Hours
Monday – Friday
8:00 am – 5:00 pm
Drive Thru ITM (Video Teller) Hours
Monday – Friday
7:00 am – 7:00 pm
Saturday
9:00 am – 12:00 pm
Mortgage Center

Mortgage Center
3943 Fairway Plaza
Pasadena, TX 77505
[MAP]
Call/Text: 281-487-9333
Toll Free: 800-683-3863
Schedule an Appointment
If you would like to schedule an appointment with one of our Real Estate Loan Officers or our Licensed Insurance Specialist, please give us a call at 281-487-9333.
ATMs
Find an ATM
There is never a charge to use Gulf Coast Educators ATMs, but some other financial institutions impose fees called "surcharges" when you use their ATMs. Not nice. To avoid these fees, we've partnered with the Allpoint Nationwide Network. Look for one of the more than 55,000 Worldwide Allpoint ATMs for a "No Surcharge" ATM near you. You'll find Allpoint ATMs in retail locations such as Walgreens, CVS, Target and more. Last month alone, our members saved over $30,000 in surcharges by using Allpoint ATMs. That's money that our members got to keep.
Find an Allpoint "No-Surcharge" ATM near you.
Using the Allpoint search feature will redirect you to the Allpoint website. Gulf Coast Educators Federal Credit Union is not responsible for the content of the alternate website.

---
Contact Center
Our contact center is available from 7 AM to 7 PM weekdays and 9 AM to Noon Saturdays.


Phone
Local: 281-487-9333   Toll Free: 1-800-683-3863
Text Message
Send a text message to 281-487-9333. As a reminder, do not send confidential information, such as member number, social security number, etc. in a text message. Only use this for general inquiries & include your full name in the text.

---
Useful Information
Shared Branching
Credit Union Routing Number
Observed Holidays