Pasadena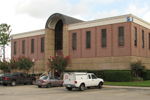 Pasadena Office
Main Corporate Office
5953 Fairmont Parkway
Pasadena, TX 77505
281-487-9333
800-683-3863
Main Fax: 281-487-8537
Book-keeping Fax: 281-998-5896
Administration Fax: 281-998-5891
[MAP]
Lobby Hours
Monday & Friday
8:30 am – 5:00 pm
Wednesday
9:00 am – 5:00 pm
Tuesday & Thursday
8:00 am – 6:00 pm
Saturday
9:00 am – 12:00 pm
Drive Thru Hours
Monday – Friday
7:00 am – 7:00 pm
Saturday
9:00 am – 12:00 pm
League City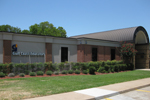 League City Office
1120 West Main
League City, TX 77573
281-487-9333
800-683-3863
Fax: 281-332-2890
[MAP]
Lobby Hours
Monday & Friday
8:30 am – 5:00 pm
Wednesday
9:00 am – 5:00 pm
Tuesday & Thursday
8:00 am – 6:00 pm
Saturday
9:00 am – 12:00 pm
Drive Thru Hours
Monday – Friday
7:00 am – 7:00 pm
Saturday
9:00 am – 12:00 pm
West Pearland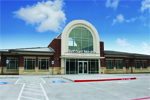 West Pearland Office
8000 Broadway
Pearland, TX 77581
281-487-9333
800-683-3863
[MAP]
Lobby Hours
Monday & Friday
8:30 am – 5:00 pm
Wednesday
9:00 am – 5:00 pm
Tuesday & Thursday
8:00 am – 6:00 pm
Saturday
Closed
Drive Thru Hours
Monday – Friday
7:00 am – 7:00 pm
Saturday
9:00 am – 12:00 pm
East Pearland

East Pearland Office
1819 East Broadway
Pearland, TX 77581
281-487-9333
800-683-3863
Fax: 281-993-0683
[MAP]
Lobby Hours
Monday to Friday
8:30 am – 5:00 pm
Saturday
Closed
Summerwood

Summerwood Office
14243 East Sam Houston Pkwy N Ste 100
Houston, TX 77044
281-487-9333
800-683-3863
Fax: 281-993-0683
[MAP]
Lobby Hours
Monday to Friday
9:00 am – 6:00 pm
Vestibule ITM (Full service teller)
Monday to Friday
7:00 am to 7:00 pm
Saturday
9:00 am to noon
Baytown

Baytown Office
6360 Garth Road, Ste 140
Baytown, TX 77521
281-487-9333
800-683-3863
Fax: 281-838-8402
[MAP]
Lobby Hours
Monday to Friday
9:00 am – 6:00 pm
Drive Thru Hours
Monday – Friday
7:00 am – 7:00 pm
Saturday
9:00 am – 12:00 pm
Contact Center
Contact Center
Our contact center is available from 7 AM to 7 PM weekdays and 9 AM to Noon Saturdays.
Phone
Local: 281-487-9333   Toll Free: 1-800-683-3863
*All calls are routed through our contact center which is available from 7 AM to 7 PM weekdays and 9 AM to Noon Saturdays.
Text Message
Send a text message to 281-487-9333. As a reminder, do not send confidential information, such as member number, social security number, etc. in a text message. Only use this for general inquiries & include your full name in the text.

Fee Free ATMs
Nationwide Access to over 55,000 Surcharge Free ATMs
There is never a charge to use Gulf Coast Educators ATMs, but some other financial institutions impose fees called "surcharges" when you use their ATMs. Not nice. To avoid these fees, we've partnered with the Allpoint Nationwide Network. Look for one of the more than 55,000 Worldwide Allpoint ATMs for a "No Surcharge" ATM near you. You'll find Allpoint ATMs in retail locations such as Walgreens, CVS, Target and more. Last month alone, our members saved over $30,000 in surcharges by using Allpoint ATMs. That's money that our members got to keep.
Find an Allpoint "No-Surcharge" ATM near you.
Using the Allpoint search feature will redirect you to the Allpoint website. Gulf Coast Educators Federal Credit Union is not responsible for the content of the alternate website.
Credit Union Routing Number
The credit union's routing number, also known as an ABA number, is 313087286.
Observed Holidays
The credit union will observe the following holidays and will be closed on these days:
If there is an emergency closure, the credit union will post a notification on our homepage.
| HOLIDAY | 2020 |
| --- | --- |
| New Year's Day | January 1 |
| Martin Luther King, Jr. Day | January 20 |
| Presidents' Day | February 17 |
| Memorial Day | May 25 |
| Independence Day | July 4 |
| Labor Day | September 7 |
| Columbus Day | October 12 |
| Veteran's Day | November 11 |
| Thanksgiving Day | November 26 |
| Day after Thanksgiving | November 27 |
| Christmas Day | December 25 |
Important information about holidays that fall on a Monday
If a credit union observed holiday falls on a Monday, it will have the following impact to members:
Unless otherwise noted, the credit union will observe normal Saturday hours prior to the Monday holiday so members can make deposits and withdrawals
Direct deposits and debits will be posted on the Friday prior to the Monday holiday and not again until Tuesday morning following the Monday holiday
Remote deposits made using our mobile app won't post on the Monday holiday nor on weekends. This means that in order to have a deposit credited to an account prior to the Monday holiday, the remote deposit would need to be made before 3:30 PM on the Friday prior to the Monday holiday. All remote deposits made after that time will post on Tuesday after the holiday at 9 AM.
Night drop deposits made at our branches before Saturday hours will be posted on Saturday prior to the Monday holiday. All deposits made after will be deposited Tuesday morning.