Enjoy A Close Relationship With Us No Matter How Far Apart We Are
Whether you're located in another zip code, another part of Texas or another state, GCEFCU is right by your side. Dependable.  Trustworthy.  Really easy to get along with. You know, your perfect banking relationship.
We Can Be Close Without Being Close
Practically anything we'd do together at one of our branches can easily be handled with your laptop, smart phone or mobile device. Besides offering you the convenience of checking out your account balances and activities, our other never far from your money or credit union services include:
Remote Deposits
Remote Deposits
Now members can make deposits of checks using the credit union's new mobile app. Click here for complete details and download the app:
Fee Free ATMs
Nationwide Access to over 55,000 Surcharge Free ATMs
There is never a charge to use Gulf Coast Educators ATMs, but some other financial institutions impose fees called "surcharges" when you use their ATMs. Not nice. To avoid these fees, we've partnered with the Allpoint Nationwide Network. Look for one of the more than 55,000 Worldwide Allpoint ATMs for a "No Surcharge" ATM near you. You'll find Allpoint ATMs in retail locations such as Walgreens, CVS, Target and more. Last month alone, our members saved over $30,000 in surcharges by using Allpoint ATMs. That's money that our members got to keep.
Electronic Transfers
Electronic transfers
You can transfer money to your accounts at other credit unions or banks by adding them as an external account. Simply log into online banking from your desktop computer and go to the SETTINGS section. Select the ACCOUNTS tab and click LINK AN EXTERNAL ACCOUNT. Once you have completed all of the steps, you can make transfers to and from your external account within the TRANSFERS section of online banking. If you have any questions, please feel free to call or text us at 281-487-9333.
Electronic Signatures
Electronic Signatures
One of our promises to our members is making it easy to do business with us. We've made getting a loan and opening additional accounts at Gulf Coast Educators FCU easier than ever. Now you can start on your computer, phone or tablet and finish it on the same device with our electronic signature service. Imagine, you contact us to start a loan or add an account, we send you the documents and you sign them on your mobile phone, tablet or computer. Not once do you have to make a trip to the credit union.
Shared Branching
Shared Branching
Shared branches allow our members to conduct certain types of transactions at participating credit union locations throughout the US. With over 5,000 locations, you're never far from your credit union accounts. There are limits to the types of transactions you can do at a shared branch, so please call ahead to confirm.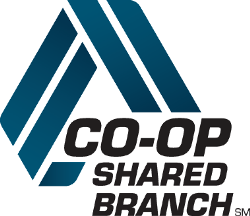 More Remote Services
Effective November 15, 2023, there will be a $3.00 fee for all shared branching transactions, excluding cash deposits. To avoid this fee, you may use any of the other accessible options mentioned below, such as Remote Deposit Capture (RDC), Allpoint ATMs, or online banking. If you have any questions, please do not hesitate to call or text the credit union at 281-487-9333.
Mobile Check Deposit – Using Remote Deposit Capture (RDC), you can deposit your check by taking a picture of it with your phone. Click here for instructions.
Allpoint ATMs – GCEFCU is part of the Allpoint Network, which offers 55,000 fee-free ATMs all over the world. Click here to find your nearest free ATM.
Online Banking – You can access your account online at anytime using a desktop computer or via our mobile app. With online banking, you can check your account balance, deposit checks, bay bills, and more.
Account Aggregation – Tired of withdrawing money from one credit union and having to drive to the other to make a deposit? You can do that online now. Click here to learn how to easily transfer money online to your other bank.
Download our Mobile App
If you haven't done so already, download the GCEFCU mobile app to access your account anytime, anywhere. You can download our mobile app for free from App Store or Google Play for your mobile device.