Checking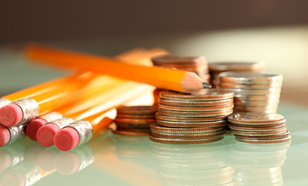 The Advantage Checking account has been very popular with members. With all of the added benefits, it's no surprise. The Advantage Checking account includes all of the benefits of a regular checking as well as a host of other benefits.
A checking account from Gulf Coast Educators is not only easy and convenient, but it comes with a host of benefits, not the least of which is the chance to earn you income.
Our Money Market Accounts are loved by members for being some of the most profitable, safe and flexible investments possible. As good as our Primary Savings Accounts are, our Money Market Accounts earn even higher returns.
Using your Visa Debit Card is as easy as a credit card transaction, except that instead of borrowing for a fee, you are accessing your Checking Account for cash. And because your card has a VISA logo, you can use it anywhere VISA is accepted, which is just about anywhere on earth. It couldn't be easier.
Offering Peace of Mind for Health care. With the Health Savings Account from Gulf Coast Educators, prepare yourself for future health needs. Convenient and tax-advantaged, HSA accounts help offset high deductible health plans such as TRS ActiveCAre 1-HD.