Regular Checking
Free Checking Account Features
Your GCEFCU free checking account comes with many great features, including:
Free VISA debit card to make purchases in stores and online.
$250 Courtesy Pay. Courtesy Pay will save you the embarrassment and expense of returned checks when you make an honest mistake in your checkbook, have unplanned expenses, or run short on cash between paydays. Instead of returning checks unpaid, we may automatically pay them for you, up to $250.
No minimum balance requirement
Free online banking & bill pay
Personalized checks and VISA debit cards available at an additional cost
No monthly service fee
Opening Your Free Checking Account
To get started with opening your free checking account, check out the options below to see which one best fits your needs.
Current Members
If you are already an established member at Gulf Coast Educators FCU, you can easily open your new free checking account online. Simply click the Get Started button and fill out the form. After you have submitted the form, one of our online account representatives will get your account opened.
Not A Member Yet
If you are not already a GCEFCU member, you will first need to open up a savings account to establish your membership, then you can open your free checking account. You can learn about all of the perks of membership at Gulf Coast Educators,our membership qualifications, and open your account online by clicking the Learn More button.
Free Features
Debit Card
Debit Card
Use your VISA® Debit Card instead of writing checks, charging or paying cash at over 24 million locations worldwide. Use it at your favorite restaurant, department store, grocery store, gas station or any other place that accepts VISA®. As with a credit card transaction, you keep a signed receipt of every transaction, but unlike a credit card, the amount of the purchase is deducted automatically from your checking account. [Learn More]
Choose Your Card
At Gulf Coast Educators, we give you many options when it comes to picking out your debit card. You can choose from one of our four standard designs below, or your can opt to create your own card through our My Card Create website.
Direct Deposit
Direct Deposit
Direct Deposit – Getting paid has never been easier, or faster. Our members that have direct deposit set up with us report getting their paycheck 1-2 days sooner than their co-workers. Making the switch is easy with our online Switch Kit. [Learn More]
Remote Deposits
Remote Deposits
Now members can make deposits of checks using the credit union's new mobile app. Click here for complete details and download the app:
Fee Free ATMs
Nationwide Access to over 55,000 Surcharge Free ATMs
There is never a charge to use Gulf Coast Educators ATMs, but some other financial institutions impose fees called "surcharges" when you use their ATMs. Not nice. To avoid these fees, we've partnered with the Allpoint Nationwide Network. Look for one of the more than 55,000 Worldwide Allpoint ATMs for a "No Surcharge" ATM near you. You'll find Allpoint ATMs in retail locations such as Walgreens, CVS, Target and more. Last month alone, our members saved over $30,000 in surcharges by using Allpoint ATMs. That's money that our members got to keep.
Find an Allpoint "No-Surcharge" ATM near you.
Using the Allpoint search feature will redirect you to the Allpoint website. Gulf Coast Educators Federal Credit Union is not responsible for the content of the alternate website.
Shared Branching
Shared Branching
Shared branches allow our members to conduct certain types of transactions at participating credit union locations throughout the US. With over 5,000 locations, you're never far from your credit union accounts. There are limits to the types of transactions you can do at a shared branch, so please call ahead to confirm.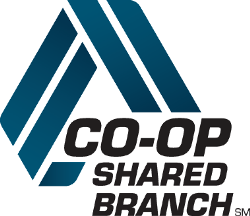 More Remote Services
If there isn't a shared branching location near you, there are many other remote options available for you to use. Some free accessible services are mentioned below, such as Remote Deposit Capture (RDC), Allpoint ATMs, or online banking. If you have any questions, please do not hesitate to call or text the credit union at 281-487-9333.
Mobile Check Deposit – Using Remote Deposit Capture (RDC), you can deposit your check by taking a picture of it with your phone. Click here for instructions.
Allpoint ATMs – GCEFCU is part of the Allpoint Network, which offers 55,000 fee-free ATMs all over the world. Click here to find your nearest free ATM.
Online Banking – You can access your account online at anytime using a desktop computer or via our mobile app. With online banking, you can check your account balance, deposit checks, bay bills, and more.
Account Aggregation – Tired of withdrawing money from one credit union and having to drive to the other to make a deposit? You can do that online now. Click here to learn how to easily transfer money online to your other bank.
Download our Mobile App
If you haven't done so already, download the GCEFCU mobile app to access your account anytime, anywhere. You can download our mobile app for free from App Store or Google Play for your mobile device.
Electronic Transfers
Electronic Transfers
You can transfer money to your accounts at other credit unions or banks by adding them as an external account. Simply log into online banking from your desktop computer and go to the SETTINGS section. Select the ACCOUNTS tab and click LINK AN EXTERNAL ACCOUNT. Once you have completed all of the steps, you can make transfers to and from your external account within the TRANSFERS section of online banking. If you have any questions, please feel free to call or text us at 281-487-9333.
Courtesy Pay
Courtesy Pay
If you overdraw your checking account, GCEFCU will automatically approve any bill payments, checks, or ACH transactions up to $250 for regular checking accounts, and up to $750 for advantage checking accounts. This will help you avoid any declined bill payments or return check fees.
---

Fees assessed to Regular Share-Draft account holders
Overdraft Fee, NSF fee for check or ACH item – $20 per occurrence
Occurrence – An occurrence is defined as anytime your account is taken negative to pay an item or an item is returned due to insufficient funds in your account.