One of our promises is to make it easy to do business with us. So when it comes to depositing & withdrawing funds, we give you several choices:

In person
Depositing & Withdrawing Funds In Person
In person at any of our locations. After hours, you can use our night drop which will be processed next business morning.
By Mail
Depositing & Withdrawing Funds By Mail
Mail your deposit to: GCEFCU, 5953 Fairmont Pkwy, Pasadena, TX 77505 (checks only, please do not mail cash) Click here for a pdf version of the credit union's deposit slips.
Electronically
Depositing & Withdrawing Funds Electronically
RDC – Remote Deposits via the mobile app for checks.
Transfers in Online Banking – You can add external accounts from another credit union or bank into your GCEFCU online banking account. Once you have them added, you can transfer to and from those accounts, all within one platform. There is no charge for this service with the deposits taking up to 5 business days to post.
Wire Transfer – Wire transfers can be received same day depending on the timing. There is no fee from the credit union to receive a wire transfer.
From Your Phone – Apple/Android/Samsung Pay can be used by adding your debit card to your passbook on your mobile phone. From there, you may make purchases with your debit card, without ever having to take your wallet out.
ATMs
Withdrawing Funds VIA ATM
There is never a charge to use Gulf Coast Educators ATMs, but some other financial institutions impose fees called "surcharges" when you use their ATMs. Not nice. To avoid these fees, we've partnered with the Allpoint Nationwide Network. Look for one of the more than 55,000 Worldwide Allpoint ATMs for a "No Surcharge" ATM near you. You'll find Allpoint ATMs in retail locations such as Walgreens, CVS, Target and more. Last month alone, our members saved over $30,000 in surcharges by using Allpoint ATMs. That's money that our members got to keep.
Find an Allpoint "No-Surcharge" ATM near you.
Using the Allpoint search feature will redirect you to the Allpoint website. Gulf Coast Educators Federal Credit Union is not responsible for the content of the alternate website.
Shared Branching
Depositing & Withdrawing Funds Via Shared Branching
Shared branches allow our members to conduct certain types of transactions at participating credit union locations throughout the US. With over 5,000 locations, you're never far from your credit union accounts. There are limits to the types of transactions you can do at a shared branch, so please call ahead to confirm.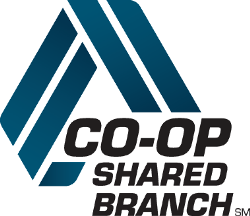 More Remote Services
If there isn't a shared branching location near you, there are many other remote options available for you to use. Some free accessible services are mentioned below, such as Remote Deposit Capture (RDC), Allpoint ATMs, or online banking. If you have any questions, please do not hesitate to call or text the credit union at 281-487-9333.
Mobile Check Deposit – Using Remote Deposit Capture (RDC), you can deposit your check by taking a picture of it with your phone. Click here for instructions.
Allpoint ATMs – GCEFCU is part of the Allpoint Network, which offers 55,000 fee-free ATMs all over the world. Click here to find your nearest free ATM.
Online Banking – You can access your account online at anytime using a desktop computer or via our mobile app. With online banking, you can check your account balance, deposit checks, bay bills, and more.
Account Aggregation – Tired of withdrawing money from one credit union and having to drive to the other to make a deposit? You can do that online now. Click here to learn how to easily transfer money online to your other bank.
Download our Mobile App
If you haven't done so already, download the GCEFCU mobile app to access your account anytime, anywhere. You can download our mobile app for free from App Store or Google Play for your mobile device.