Community Giving

On select days, usually Fridays, our employees pay to wear denim. The funds collected from our denim days are used to make charitable contributions locally. For example, funds from our denim days go toward toys for kids from local police departments at Christmas time, local food banks during the needed Summer months, and other timely causes such as breast cancer awareness.
In 2016, our employee denim day donations meant:
$750 to the American Heart Association
$150 to the Texas Credit Union Foundation
$1,000 to the UHCL CADD for Autism Awareness
$1,000 to the Houston Food Bank
$500 to the Galveston County Food Bank
$1,500 to the Pasadena ISD Komen Team
$2,700 to the Pasadena Police Toy Drive
$1,500 to the Pearland Police Toy Drive
$1,500 to the League City Police Toy Drive
Grand total of $10,600 donated by the credit union's employees.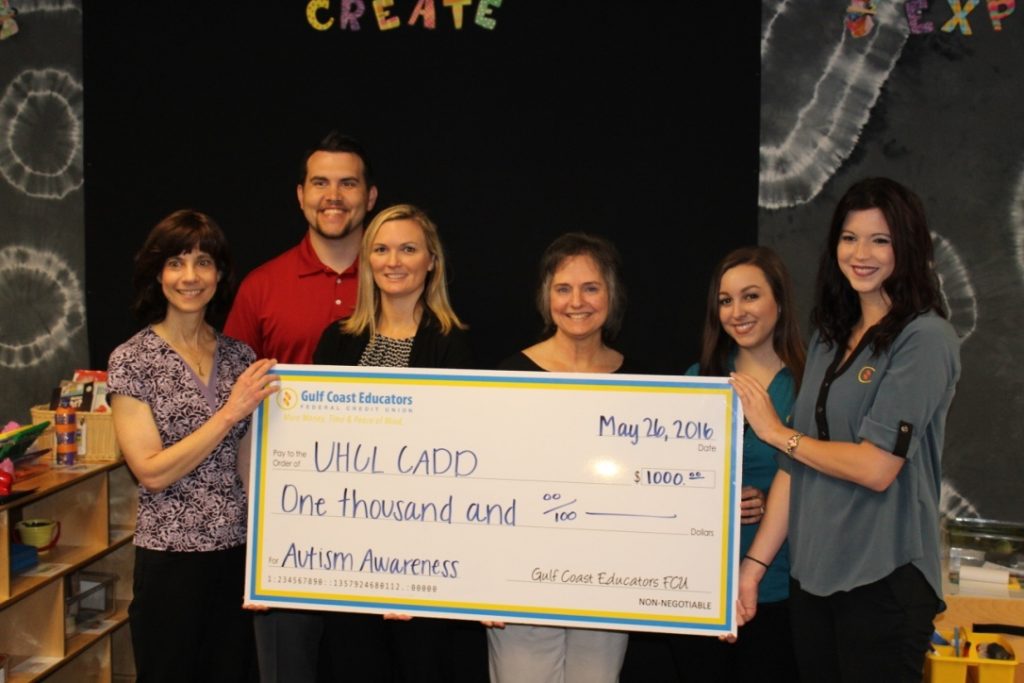 In April, the denim day funds were earmarked for autism awareness and a donation was made locally to the University of Houston Clear Lake Center for Autism and Developmental Disabilities. Click here to learn more about this local program benefiting our communities and schools.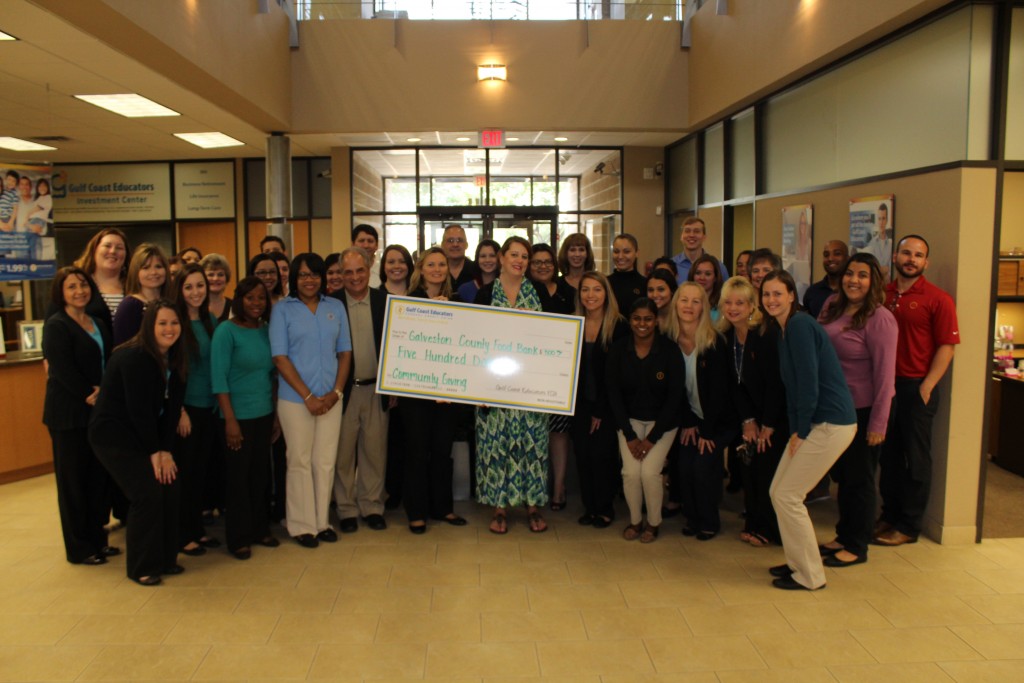 Summer represents a difficult time for food banks so our denim day funds go to the food banks. They can use the funds to buy in bulk and create an amazing number of meals. For example, we presented $500 to the Galveston County Food Bank which will supplement up to 2,000 meals.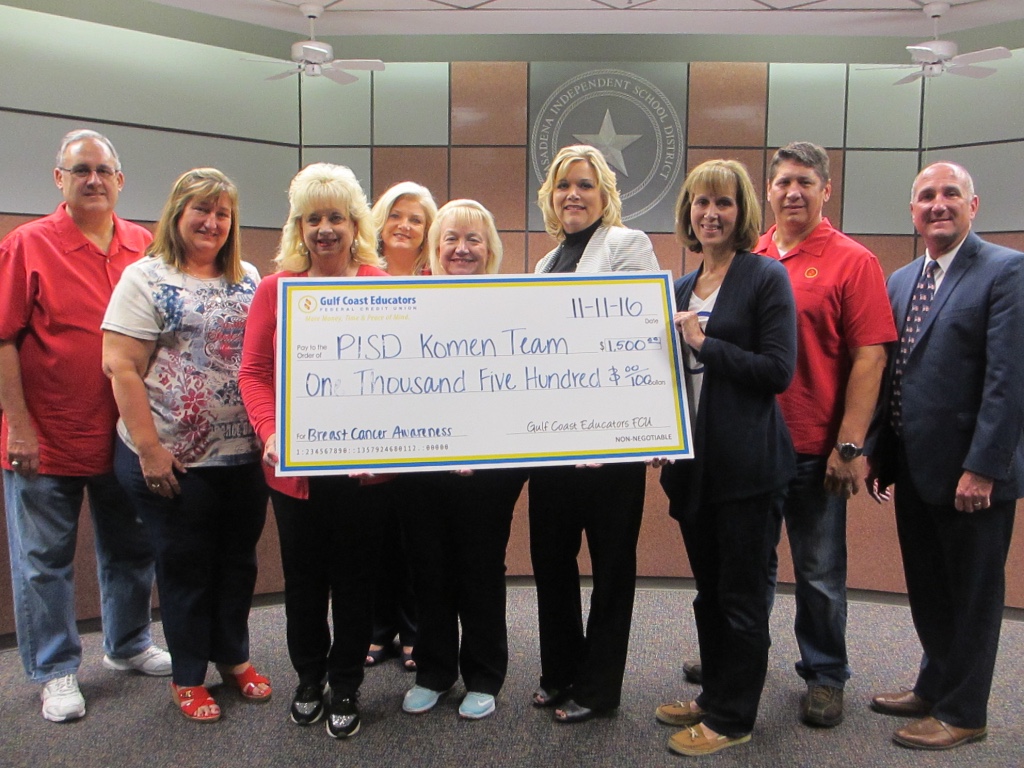 In October of each year, the denim day funds go to support the Pasadena ISD Komen team.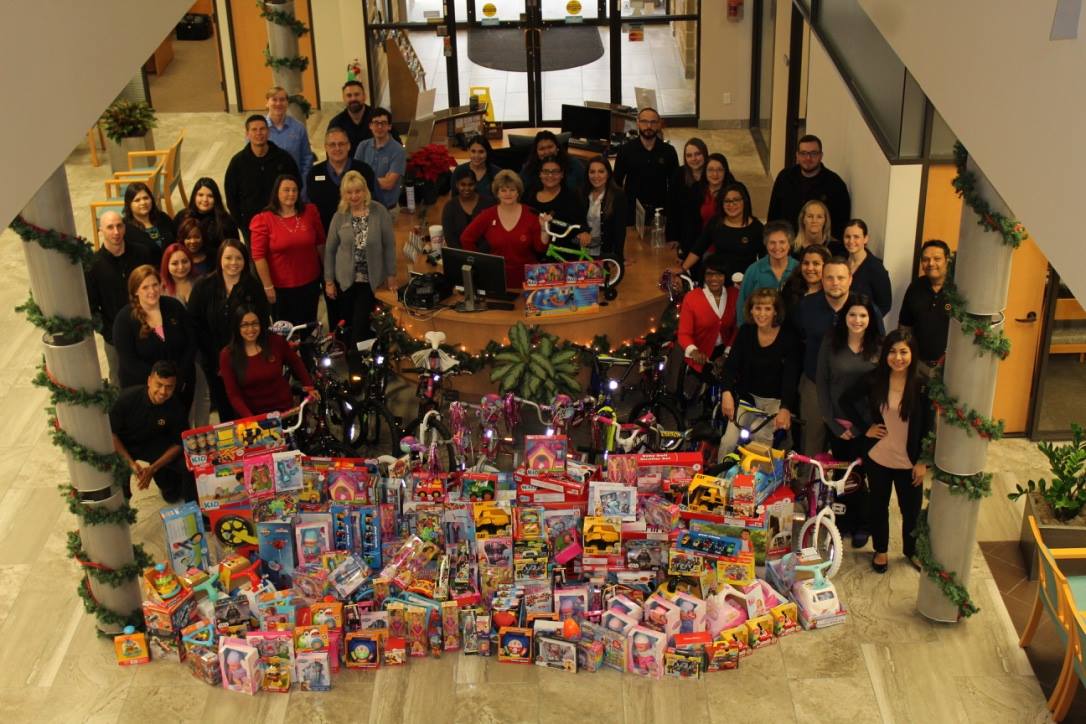 Each year we participate in the Pasadena Police Department toy drive by purchasing new toys. We also donate money to toy drives in League City and Pearland.