Donation Requests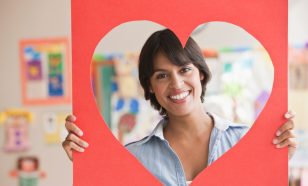 How Can We Help?
We love giving back to our community and schools whenever we can. If you believe there is an opportunity for Gulf Coast Educators FCU to give back in a way that coincides with our mission, please fill out the following form.
Before you start, please fully read our Donation Policy.
---
5.0 Gifts to Charities, Funds, Foundations, and Political Groups
Gulf Coast Educators Federal Credit Union will not contribute to charities, funds and foundations which solicit from individuals, because individual members of the Credit Union have already made a personal decision on such giving. As the Credit Union is a non-profit corporation composed of individual members, giving on their behalf would be inappropriate.
5.1 Contributions and Gifts Not Covered By The Above
Contributions may be granted to approved educational, charitable, civic, community and other not-for- profit organizations. Moneys may be designated for contributions as part of the total operating budget with the amounts to be determined annually.
Gulf Coast Educators Federal Credit Union will also consider requests for in-kind contributions, such as donations of premiums for organizations that meet the criteria outlined in this policy.
Gulf Coast Educators Federal Credit Union encourages involvement in group community projects such as participating in special activities, for example, a food drive, collecting material for recycling, children's hospital fund raising, etc. If employee work time is involved, supervisor authorization is required.
Gulf Coast Educators Federal Credit Union MAY NOT make corporate contributions to or sponsor political or partisan organizations, for profit organizations, religious, ethnic, labor or fraternal groups, unless the event or activity is consistent with the credit union philosophy and corporate objectives; nor to individuals who are seeking funds for personal endeavors.
PROCEDURES
All requests for contributions must be in writing using the Request for Contributions form and submitted to the Marketing Department of Gulf Coast Educators Federal Credit Union.
Requests will be reviewed bi-weekly and Gulf Coast Educators Federal Credit Union will notify the contact person regarding the status of the request.
EFFECTIVE DATE
This policy is effective February 2016.