Money Management
Prepare Your High School Senior for their Financial Life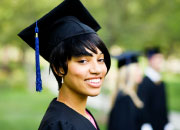 Congratulations, you've helped your high school senior successfully navigate almost 12 years of school. Once they graduate, they will begin a new chapter in their lives as young adults and either continue with school or enter the workforce. Either way, you can help them make sure they are well prepared financially.
Sandy Savers 2.0: Start Young for a Lifetime of Good Habits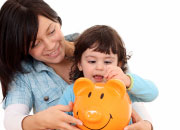 Every parent's dream is for his or her child to grow up healthy and successful. Being successful doesn't happen over night, it takes years and years of practice and instilling the correct behavior, whether that be saving habits, morals, work ethic, etc. Starting these habits at a young age can help your child in the future.
Next Year's Christmas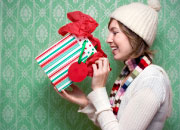 I know what you're thinking. We haven't even finished this year's Christmas and this guy wants me to start thinking about next year's Christmas. If you are feeling anxious about this year's Christmas and the financial impact it will have on your family and budget then yes, I want you start thinking about next year's Christmas so that you can reduce next year's stress level.
Preparing to Enjoy the Holidays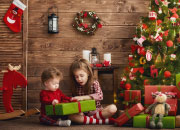 The most wonderful time of the year will be here before you know it, and the big question is will you be ready? The good news is that GCEFCU has some ways to help you plan so you can actually enjoy the holidays.
What Should You Do When You Experience A Financial Hardship?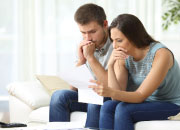 The most important thing to do is communicate. Have you ever ignored a call about a past due bill? Don't wait for creditors to call. Be proactive and take the time to contact your creditors and explain your situation. If your creditor is knowledgeable of what is going on they are prepared better to help you. Take the time to contact all of your payees in the beginning so there are more options available to assist you.
The Lost Art of Balancing a Checkbook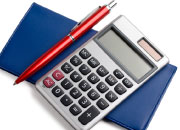 Technology now a days is so advanced compared to how it was decades ago. With mobile apps on our phones we are so used to having easy access to our checking and savings account that we feel that there is no need to balance our checkbooks anymore.
Is A Health Savings Account Right For You?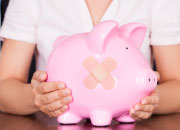 Since my wife works in a local school district that offers TRS ActiveCare to employees, this is a question I actually had to ask. Her immediate reaction to the three choices of plans was to focus on options one and two.
Credit & Borrowing
Paying For Your Child's College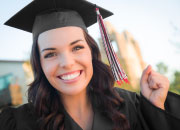 College is expensive – Everyone can agree on that. As true as it may be, your child's education is an investment. It has been proven time and time again that the higher your education, the more money you will likely earn in the future. If you intend to help your child pay for their education, it is never too early to start planning, as this investment is a big one.
The State of the Auto Industry, And What It Means For You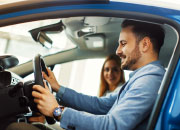 The past 7 years have included record breaking sales for the auto industry, but that isn't the case now. For the first half of 2017, all of the big name carmakers have struggled to move vehicles off the lot. Sales for General Motors, Ford, and Fiat Chrysler have all declined.
When Is The Best Time To Buy A Car?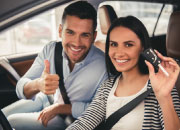 Most research shows that when you buy a car in the winter, you have a better chance to receive discounts or get other "extras" included in your deal. However, if you can't wait until winter to buy a new car, here are some options to think about.
The Pros & Cons of Transferring Credit Card Balances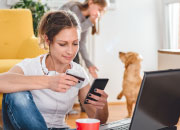 Like most people, you're probably bombarded with credit card offers – some with a 0 percent annual percentage rate. If you've looked at a few 0 percent offers, you may be wondering if it's a good idea to transfer your existing credit card balances to a lower rate card. Here are some of the pros and cons of any balance transfer.
There Ought to be a Law: Payday Loans
One of my team members brought me a super convenient new way to get into trouble with payday type lending. In the mail, she received a check for $800 with a letter attached with pictures of Santa Claus and other Christmas designs. Let's face it, the Christmas season can be hard on the wallet and many of us could use some extra money to provide a merry Christmas for our families.
Understanding Credit Scores & Reports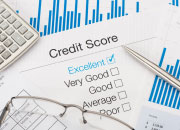 Your credit score is important. A good score can save you money on loans and insurance. For example, let's say your score is 700 and your mortgage rate is 4% APR for 30 years on $150,000 loan. The total interest you would pay would be $107,804. Now consider you had a score of 600 and your rate was 6% APR on the same loan. You would end up paying $173,757 in interest. That's a difference of about $66,000.
Debt Consolidation & Net Worth
In my experience as a loan officer for the credit union, one of the most frequent requests was for a debt consolidation loan. Several times a week, I would have a member come to me and explain: "Jason, I can't seem to catch up. I have too many scattered payments to credit card companies at high interest rates. I can hardly keep up, and I feel like I am getting nowhere. Is there anything the credit union can do to help me?"
Fraud & Protection
IRS Tax Scams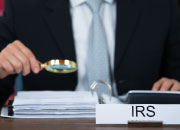 Taxes, everyone has to pay them…and this time of year is when we are all getting our W2's and other tax documents in order and ready to file. Everyone has until April 17th to file and then we wait for our returns. It can be a stressful time for some, and unfortunately criminals are taking advantage of that.
Skimmers: What They Are & How to Spot Them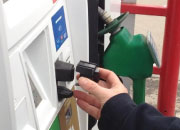 A skimmer is a device that is placed over a card reader, that scans your card information as it passes through. Thieves use these devices to steal your debit or credit card numbers, and make purchases with them at a later date. They are often placed on gas station fuel pumps, and are not easily detected.
12 Identity Theft Protection Hacks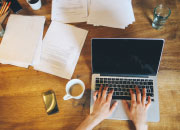 As consumers step up their online shopping leading up to the holidays, it's a prime time of the year for identity theft. While you are busy snagging hot deals on Black Friday and Cyber Monday, thieves are phishing for your information.
Safe Online Shopping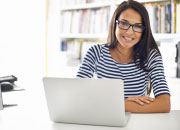 Nowadays, more and more people prefer to do their shopping online. You can find many great deals, often with low-cost or free shipping. Having an easy-to-access marketplace that's open 24/7/365 where any product is at your fingertips is great, but it's important to be cautious when shopping online. The tips below can help ensure your purchases are secure.
Home Repair Scams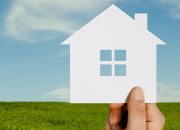 With the recent devastation our area has seen from Hurricane Harvey, we have received many notices already from members being scammed by home repair companies. These remodeling and repair scammers will be out in full force for the next few months, so it is important to take caution.
How to Find the Right Auto Loan Insurance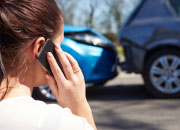 We all know the value of insuring our home, life and vehicles. But have you ever considered insuring your car loan in case you're unable to make the payments? Buying a car is the second largest purchase most of us will make in our lifetime, following buying a house.
Cyber Security Awareness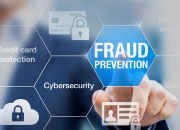 "Why do we have to have all those security questions and passwords on our accounts?" A question we get asked all the time. "It's so time consuming and we have so many passwords to remember." Yes, we know. "What's the big deal?"
Financial News
ACH Payments Posting Faster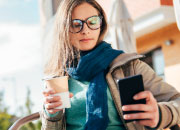 Beginning September 15, 2017, merchants can choose to process a check you write or electronic payment you initiate on the same day that you make it.
Tax Refunds & Credit Union Accounts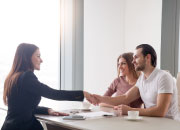 It's tax time and the credit union is receiving income tax refunds via direct deposit and still a few paper checks. Here are few things to remember about tax refunds and direct deposit.
Interactive Teller Machines: ITMs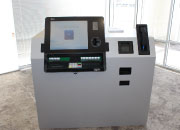 If you have visited one of the branches recently, you may have noticed some new machines in the lobby and are wondering what they are. Earlier in August we installed our new Interactive Teller Machines (ITM). As you might have seen, they look a lot like an ATM, except you will be helped by one of our tellers.
Preparation for International Travel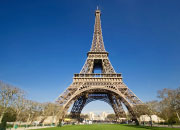 It's summer, which means for a large majority of our member base that it is time for a well-deserved vacation. With our close proximity to one of the busiest ports in the US, it is convenient to hop on a cruise ship and visit Puerto Rico, Mexico, the Caribbean, as well as Central and South America. It is also just a few hours on a plane to visit exciting places such as Europe, Asia, or Africa.
People Helping People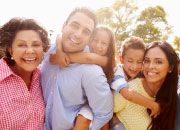 The credit union movement began 160 years ago with a simple but radical idea. That with the help of your neighbors or in our case fellow school district employees, you can improve your financial well-being. This idea spread across the world, and credit unions flourished, especially during times of economic hardship.
Educator Resources
Coming Soon!