Principal's Month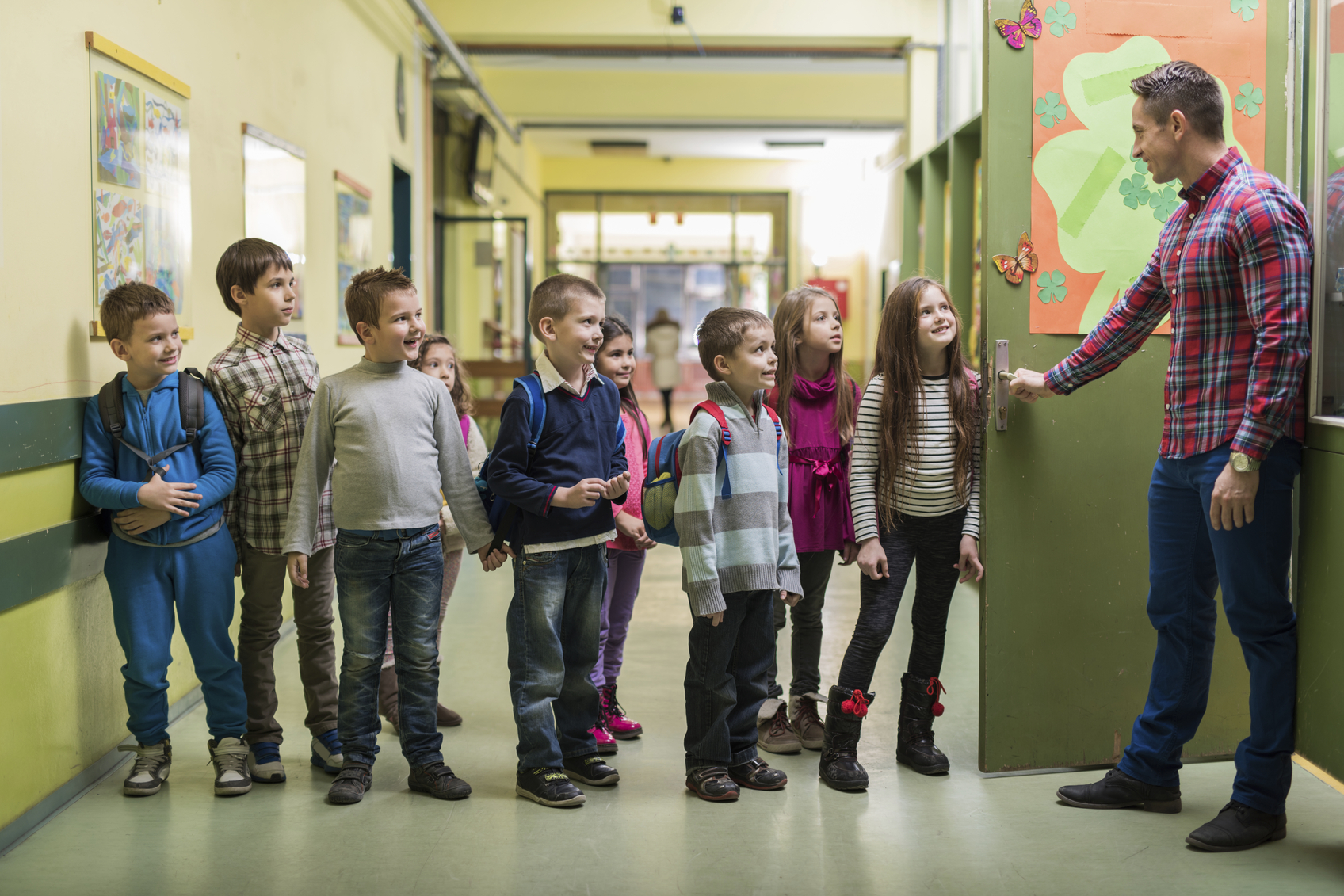 October is National Principal's Month. They do so much for us, so we would like to do a little something for them.
This year we are going to honor FOUR area principals in our field of membership who make a difference in their school, district, and community. Nominate your principal to be one of our four Principals of the Week. Each winner will receive $500 for their school and be highlighted on our Facebook page.  Nomination deadline is Wednesday, October 19, 2016.
2016 Principal Recognition Recipients
Kelly Costley, Nelda Sullivan Middle, Pasadena ISD
Laura Gomez, South Houston Intermediate, Pasadena ISD
Monica Giuffre, Falcon Pass Elementary, Clear Creek ISD
Valorie Morris, Teague Elementary, Pasadena ISD
Valorie Morris – Teague Elementary (PISD)
Ms. Valorie Morris is the principal at Teague Elementary in Pasadena ISD. Ms. Morris was nominated 24 times by teachers and parents. She is described by her peers as positive, energetic, passionate, and a good role model for both students and teachers.
Principal Morris leads by example. For the past ten years she has volunteered every Thursday at the Ronald McDonald House for children with cancer. On top of that, she heads a school-wide pumpkin character decorating contest that supports the Ronald McDonald House. Students and staff decorate a pumpkin as their favorite story book character. Everyone votes for their favorite pumpkin, and then all of the money is donated directly to the Ronald McDonald House. All of the pumpkins are given to parents and children staying in the house, and the books are donated to their library.
Not only does Ms. Morris teach her students to be charitable, but she also encourages them to do their best. She knows every child in the school by their first name, and she has class journals for students to write to her. As a way to encourage her fourth graders to do well on the STAAR test, she allowed them to tape her to the wall last year. She can also be seen working in the serving line in the cafeteria or doing car duty. She doesn't just delegate jobs. She actively works side by side with each and every employee.
As one of her peers said, "She leads by example and expresses kindness, peace, and support, which sets the atmosphere of the entire school. We would be lost without her!"
Monica Giuffre – Falcon Pass Elementary (CCISD)
Monica Giuffre is the principal at Falcon Pass Elementary in Clear Creek ISD. She is described by her teachers as an inspiration, and all of her students adore her.
Principal Giuffre started the Leader in Me program at Falcon Pass Elementary, where students take responsibility and learn to do things independently. It teaches them to be proactive and responsible for their choices and actions. In the first three weeks of school, the students were already implementing their own initiatives and taking on new jobs at school, such as the morning announcements. Mrs. Giuffre submitted multiple grants to make sure that her school could participate in this awesome program. Mrs. Giuffre's goal is that all FPE students leave her school not only with a strong academic foundation, but also with the confidence and lifelong habits that will serve them well into adulthood. Her vision for Falcon Pass is making a difference that will have a ripple effect across the entire community.
One parent gushed about how much her children love Principal Giuffre. She said, "My kids look up to her, and for good reasons. She loves her school, her students, and her staff. And it truly shows every day that she loves her job."
Kelly Costley – Nelda Sullivan Middle School (PISD)
Mrs. Kelly Costley is the principal at Nelda Sullivan Middle School in Pasadena ISD. She received 53 nominations for Principal's Month, the most out of anyone nominated.
Mrs. Costley started as an athletic coach and worked her way up to assistant principal, and now she is the youngest principal in Pasadena ISD. This year she had the privilege of opening a brand new school from the ground up. She has brought everyone together as a team. Her staff describes her as "welcoming, down to Earth, encouraging, compassionate, adored by all, and dedicated." She is said to do her job with a bright, loving smile, and is the most supportive and hands on principal some have ever worked for.
Not only does Principal Costley take care of running a brand new school, but she can be seen performing other duties as well. She worked as a crossing guard before the school had one, worked in the cafeteria giving kids food when they were short staffed, and has even done janitorial work, all in heels. There is nothing she won't do – even help push a parent's broken down car into a parking space.
Mrs. Costley is a dynamic leader with a contagious level of energy. "She is not only an awesome principal, but she is also an awesome mentor, mother, daughter, and friend."
Laura Gomez – South Houston Intermediate (PISD)
Principal Laura Gomez is the principal at South Houston Intermediate in Pasadena ISD. Her school has the highest percentage of low income students in the district, but continues to perform and rank the highest amongst other schools. Mrs. Gomez leads by example, she is the first one to arrive and the last one to leave.
Mrs. Gomez inspires her students and teachers by sharing her own stories and by giving unwavering support. She spends countless hours pouring through student data, making home visits and phone calls to parents, attends school functions, and provides additional support to meet student's academic needs. All of her decisions are based on the needs of her students.
Her staff is completely enamored with her as well. They say that she is open minded for new ideas, calm, non-judgmental, and loyal to her teachers. Mrs. Gomez has an open door policy and makes all her staff feel like her extended family. She builds leaders on a daily basis and her teachers can always go to her for any concern they may have.
"When I think of a good principal, I think of someone who is caring, discipline, and wants what's best for each one of their students and staff. When I think of a great principal, I think of Mrs. Gomez." – South Houston IS Teacher