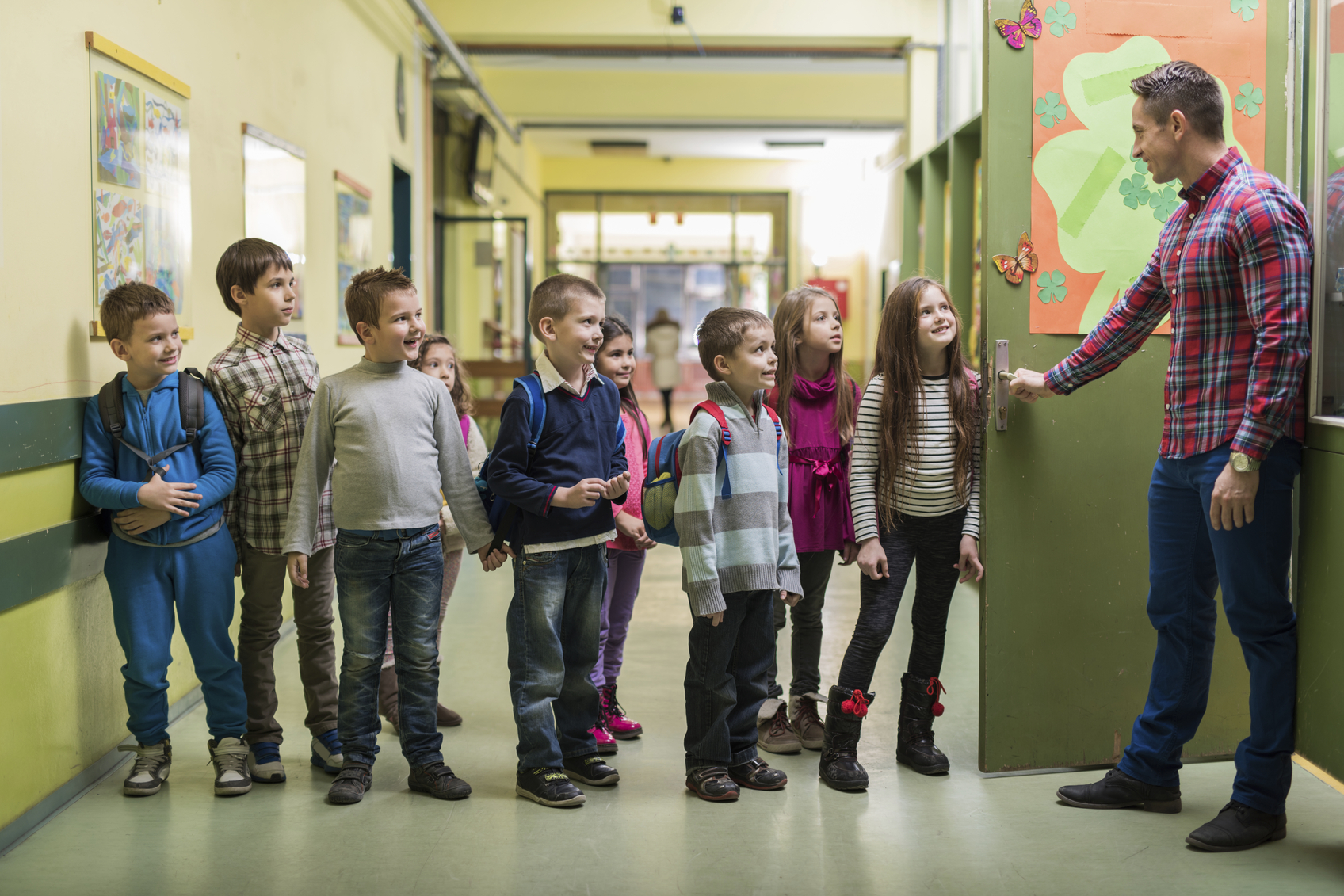 October is National Principals' Month. They do so much for us, so we would like to do a little something for them.
This year we are going to honor FOUR area principals in our field of membership who make a difference in their school, district, and community. Nominate your principal to be one of our four Principals for National Principals' Month. Each winner will receive $500 for their school and be highlighted on our Facebook page. 
2019 Principals' Month Winners
We are excited to announce the 2019 recipients for Principals' Month. With 816 nominations for principals all over the greater Houston area, it was an extremely difficult process to narrow down our winners. We will be announcing them over the course of the next month so that each principal may be surprised.
Dr. Crystal Watson, Nimitz High School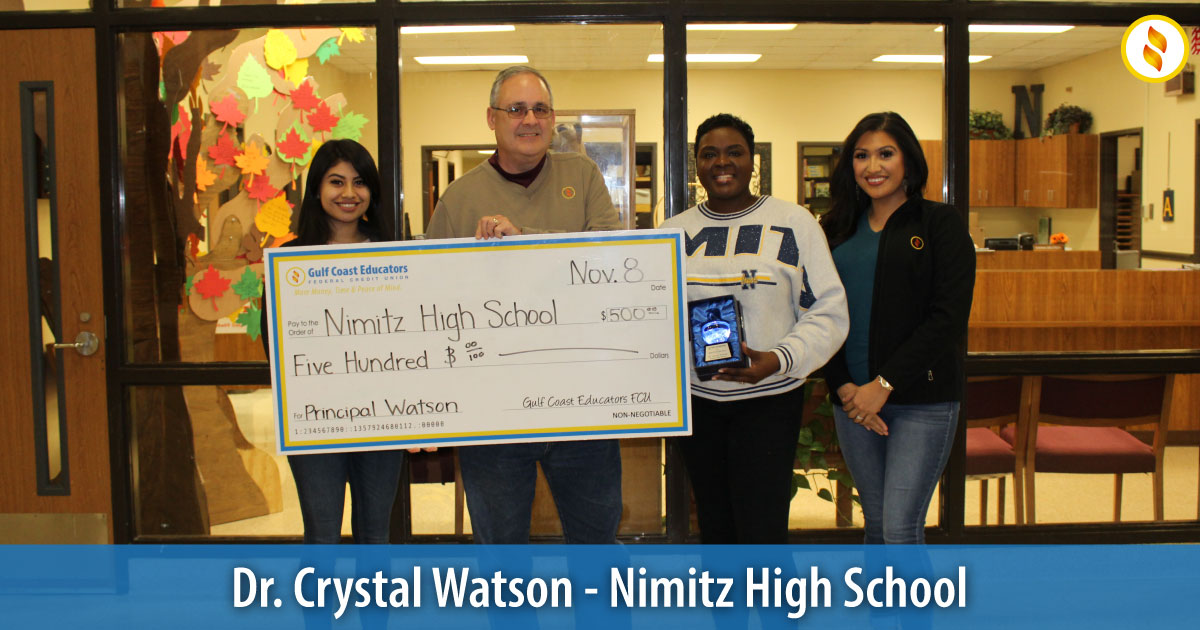 Dr. Crystal Watson, or "Doc," as she is known around campus, is the principal at Nimitz High School in Aldine ISD. Dr. Watson received 28 nominations, the most out of any principal nominated this year.
Dr. Watson started at Nimitz High School five years ago, which at the time was a D-rated school and deemed academically unacceptable by the state. Under her leadership, Principal Watson has transformed her campus into a B-rated school, that is continually improving.
In her five years of leadership, Dr. Watson has made tremendous, significant, and substantial changes to the culture, climate, and overall dynamics of Nimitz High School. For students, she has implemented senior balloon release ceremonies with individual visions and mission statements inside for each student, monthly and quarterly recognition awards, honor roll, and many more. For her staff, Dr. Watson created a large tactical master scheduling method where all teachers with the same core content areas are off at the same period each and every day with common professional learning communities. Through her many innovative changes, Dr. Watson has established a culture that is conducive for learning for her students and teachers.
One of her teachers said it best – "She is the sole reason that I am still teaching. I could have retired, but I chose to stay and work as long as my health allows, and she is the principal of Nimitz High School. You could not work for or have a better person as your BOSS, LEADER, and FRIEND."