Please fill out the form below to be entered into the drawing to win a gift card.
Once you are done, take a look around and see what all Gulf Coast Educators has to offer.
Begin enjoying all of the benefits GCEFCU membership has to offer
As an employee of a school district or college in the Houston area or a member of their family, you too can own your bank. All the products and services of a big bank but designed to help make our members more money, save time and provide peace of mind:
Field of Membership
Employees who work regularly in the Educational Industry in the counties of Brazoria, Chambers, Fort Bend, Galveston, Harris, Liberty, Montgomery or Waller Counties, Texas, meaning they work for:

an elementary school, secondary school, or post-secondary school; click for list of districts
a county superintendent of schools office;
an authorized education foundation; or
a school board, either as employees or trustees.

Members of record of this credit union as of July 20,. 2006, the effective date of its conversion to a TIP charter; spouses of persons who died while within the field of membership of this credit union; employees of this credit union; persons retired as pensioners or annuitants from the above employment; members of their immediate families or households as highlighted below; organizations of such persons.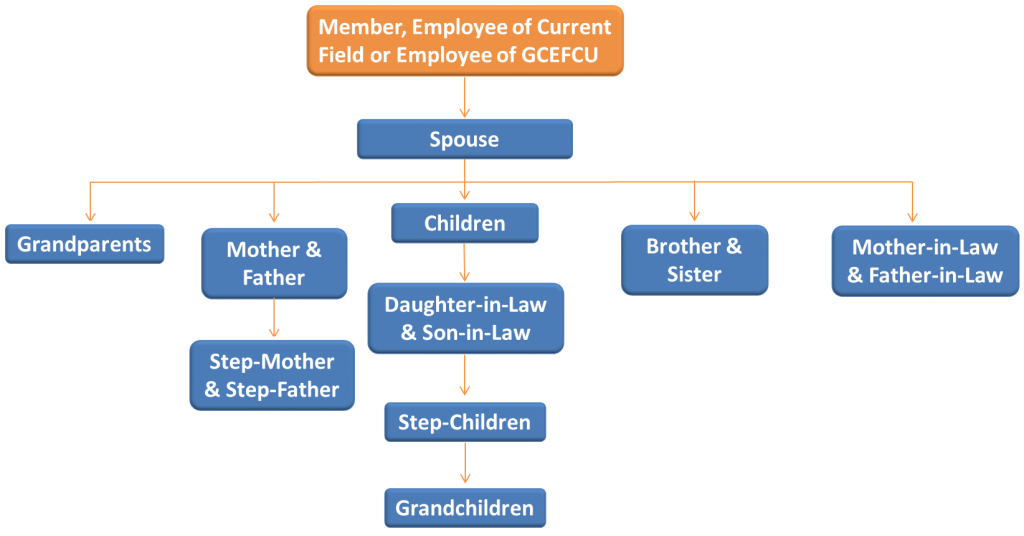 Eligible School Districts
We Make Switching To Gulf Coast Educators As Easy As 1-2-3-4!
Our Switch Kit includes everything you need to help you make a smooth transition to Gulf Coast Educators Federal Credit Union. All the letters and forms you will need to make this transition as easy as possible are provided here. All you have to do is print and mail the letters to the appropriate companies and/or individuals. In just four easy steps, you can be on your way to enjoying all the benefits of Gulf Coast Educators Federal Credit Union membership:
Competitive rates on loans to save you money
Above market rates on savings to make you money
Free online banking and bill pay for convenient access to your money
Free checking with free debit card to save you money
And more ways to help you get more money, time & peace of mind.
Make the switch to Gulf Coast Educators today!
Step 1: Open your account with Gulf Coast Educators Federal Credit Union online or at any one of our 4 branch locations. You will need to bring:
Pictured drivers license or state identification card
Your name as it appears on your Social Security Card
Proof of employment (one of the following)

Contract
Pay Stub
Letter from your Personnel Office
Your credit union membership is represented by your Share Account. You may become a member by simply completing an application form (signature card), paying the $5.00 membership fee, and depositing the minimum balance of $5.00 in a Share Account. In keeping with our policy of "Once a Member, Always a Member" as long as you maintain this minimum balance you remain a member, even if you leave our field of membership.
Once you have a Gulf Coast Educators account number.
Step 2: Switch direct deposits and automatic deposits with our Switch Kit, or by contacting your employer for the corresponding forms.
Step 3: Change automatic payments and withdrawals using the Change Automatic Withdrawal form.
Step 4: Close all other savings, checking & bill payment accounts using the Close Account form.
For additional detail or help switching your accounts to Gulf Coast Educators Federal Credit Union just ask us! We'll be glad to help. Please visit any branch office or call 281.487.9333 or 1.800.683.3863
IMPORTANT INFORMATION ABOUT PROCEDURES FOR OPENING A NEW ACCOUNT
To help the government fight the funding of terrorism and money laundering activities, Federal law requires all financial institutions to obtain, verify, and record all information that identifies each person who opens an account.
What this means for you: When you open an account, we will ask for your name, address, date of birth, and other information that will allow us to identify you. We may also ask to see your driver's license or other identifying documents.
Finding a Credit Union
If you do not qualify for membership at Gulf Coast Educators Federal Credit Union, we have included information that may be helpful to you in finding a credit union that you are eligible to join.
How to Join A Credit Union
Credit unions are for everyone, but the law places some limits on the people they may serve. A credit union's charter defines its "field of membership," which could be an employer, church, school, or community. Anyone working for an employer that sponsors a credit union, for example, is eligible to join that credit union.
Chances are good, however, that you are eligible to be a credit union member. If you don't belong to a credit union yet, here's how to find one to join:
Ask your boss. Your company may sponsor a credit union, or may be a select employee group (SEG) that has access to a credit union. Many employers offer direct deposit of payroll to your credit union.
Poll your family. Does your spouse's employer sponsor a credit union? Most credit unions allow credit union members' families to join. Each credit union, however, may define by geography rather than by employment or some other association. Ask friends in the community if they know of a credit union you may join.
Quiz the neighbors. Some credit unions have a "community" field of membership, serving a region defined by geography rather than by employment or some other association. Ask friends in the community if they know of a credit union you may join.
Read the yellow pages. Some credit unions rarely advertise, so you might not know about them unless you look them up. A yellow pages display ad may state a credit union's field of membership. If not, at least you'll know what number to call to ask about membership eligibility.
The Credit Union National Association can help you find a credit union by calling (800) 358-5710. Also check your state's credit union league.