Shared Branching
Shared branches allow our members to conduct certain types of transactions at participating credit union locations throughout the US. With over 5,000 locations, you're never far from your credit union accounts. There are limits to the types of transactions you can do at a shared branch, so please call ahead to confirm.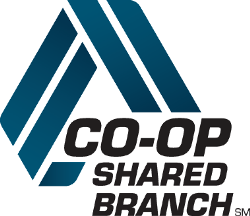 ---
Shared Branching Notice
Effective November 15, 2023, there will be a $3.00 fee for all shared branching transactions, excluding cash deposits. To avoid this fee, you may use any of the other accessible options mentioned below, such as Remote Deposit Capture (RDC), Allpoint ATMs, or online banking. If you have any questions, please do not hesitate to call or text the credit union at 281-487-9333.
Mobile Check Deposit – Using Remote Deposit Capture (RDC), you can deposit your check by taking a picture of it with your phone. Click here for instructions.
Allpoint ATMs – GCEFCU is part of the Allpoint Network, which offers 55,000 fee-free ATMs all over the world. Click here to find your nearest free ATM.
Online Banking – You can access your account online at anytime using a desktop computer or via our mobile app. With online banking, you can check your account balance, deposit checks, bay bills, and more.
Account Aggregation – Tired of withdrawing money from one credit union and having to drive to the other to make a deposit? You can do that online now. Click here to learn how to easily transfer money online to your other bank.
Download our Mobile App
If you haven't done so already, download the GCEFCU mobile app to access your account anytime, anywhere. You can download our mobile app for free from App Store or Google Play for your mobile device.