Home Equity Loans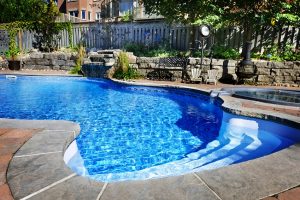 The purpose of Home Equity Loans is to help you make a big one-time purchase of lasting value, such as home improvements, paying for a child's college education or consolidating large amounts of credit card debt. Here are some key features from our home equity loans:
Rates as low as 3.99% APR & terms to 20 years
No points and no fees

Financing up to 80% of your home's value less any outstanding loans

Easy to apply in person or online – download our GCEFCU Home Equity Packet if you want to apply in person

Rates
| BASE APR | APR Range | Term | Notes |
| --- | --- | --- | --- |
| 3.99% | 3.99% - 11.99% | Up to 60 months | All rates quoted in Annual Percentage Rate. Actual rates may vary based upon credit qualifications. |
| 4.49% | 4.49% - 12.49% | 61 - 120 months | Rates subject to change without prior notification. |
| 4.74% | 4.99% - 12.74% | 121 - 180 months | Contact credit union for further fees, rules and restrictions. Add 1.00 % for 2nd lien |
| 4.99% | 4.99% - 13.99% | 181 - 240 months | Contact credit union for further fees, rules and restrictions. Add 1.00 % for 2nd lien |
For questions about home equity loans contact:
Breanna Kenney NMLS# 1149825 | Direct – 832-327-8159 | bkenney@gcefcu.org |
As a reminder, do not send confidential information, such as member number, social security number, etc. in an e-mail message.
The first step in determining whether or not a Home Equity Loan would be of benefit to you is filling out the worksheet provided on this page. If your estimated amount to borrow is less than $15,000, you would not qualify for a Home Equity Loan.
Another consideration would be to consult with a tax professional to find out if you can deduct the interest and charges from your taxes. If not, a Home Equity Loan would be of little value to you unless the rate was incredibly low.
One of the most important points to consider is that you are using your home as collateral on a contractual obligation. You are less likely to lose your home with a Home Equity Loan than with other types of home-secured loans such as a mortgage, but the reality remains that you could lose your home if you fail to make payments or violate other terms on your loan.
The following documents are REQUIRED to process the loan:
Executed credit application
Current pay stub (last two (2) years tax returns if self-employed, retired, or income is from commissions)
Mortgage statement(s) to show current mortgage loan balances and payments
Most recent tax appraisal or tax statement
Deed of trust
Proof of Homeowners Insurance
Additional Home Equity requirements:
Home Equity loans are a $15,000 minimum
Property must be homestead
A borrower may obtain only one equity loan at a time
An equity loan may not be financed more frequently than once a year
There is no pre-payment penalty
Loan closings must occur in the office of the lender, title company or Attorney
Closing documents MAY NOT be executed before the 12th day after the lender received an executed credit application and Notice concerning extensions of credit
There is a 3-day Right of Recession period after the loan documents are signed before loan proceeds will be distributed (Sundays and legal holidays excluded)
All loans maybe subject to an appraisal
Flood determination required
The credit union is an Equal Housing Lender. We do business in accordance with Federal Fair Lending Laws. For more information about Home Equity loans please contact us at realestate@gcefcu.org.
Home Equity Worksheet
Calculate how much you can borrow. Use the following short worksheet to get a rough estimate of how much money you may be able to borrow.
| | |
| --- | --- |
| Appraised value of your home | $ |
| Multiply by 80% | x .80 |
| Your Equity | $ |
| Subtract the balance on your mortgage and/or Home Improvement Loan | — |
| Estimated amount available to borrow | $ |