2020 Top 200 Healthiest Credit Unions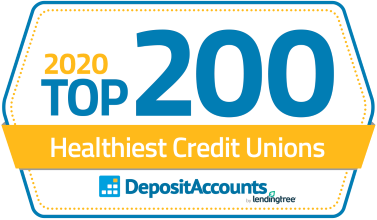 DepositAccounts.com, a subsidiary of LendingTree, has released its list of the 2020 Top 200 Healthiest Credit Unions in America. Gulf Coast Educators is number 44 on the list and the credit union's management team and board are very proud to be so highly ranked out of the 5,460 federally insured credit unions in the US.
DepositAccounts.com evaluates the financial health of over 10,000 banks and credit unions in the United States once per quarter. To determine bank ranking and recognition, DepositAccounts.com grades each institution on a number of factors, including capitalization, deposit growth, and loan-to-reserve ratios.
"We believe it is important to give consumers a way to evaluate the financial health of their institutions," said Ken Tumin, founder of DepositAccounts.com. "Our list empowers consumers to make informed decisions when selecting a financial institution."
---
Texas Association of School Boards – Businesses Standing Up for Public Schools

Texas public schools have benefited tremendously from the generous support of businesses and organizations in their community. Whether they choose to champion the marching band, a vocational class, a whole school, or the entire district, local businesses and community groups are vitally important to the success of public schoolchildren in our state. Several area districts including Dickinson ISD, Pearland ISD, Humble ISD and Santa Fe ISD have presented this award to the credit union at board meetings.
---
MemberXP Best of the Best Award for 2020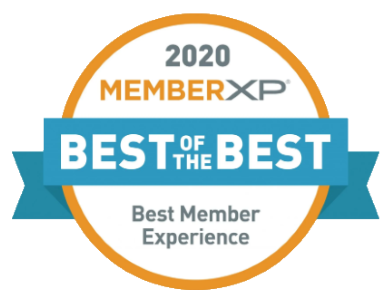 Gulf Coast Educators FCU was designated by MemberXP as a 2020 Best of the Best credit union, based on the credit union's performance in 2018. The MemberXP Best of the Best designation is awarded to credit unions that consistently provide exceptional levels of member service during a calendar year. This prestigious award is given to fewer than one in five of the high-performing credit unions using MemberXP's service evaluation platform. A credit union cannot apply for this award. It is independently granted by MemberXP based on specific criteria including member service and ease of use.
MemberXP is a voice of member platform that allows credit union members to provide immediate feedback on the service they receive. The platform utilizes mystery shops and member surveys to gauge the overall member experience across multiple delivery channels and specific experiences such as getting a loan or opening a new account.
Gulf Coast Educators FCU's top scores indicate a real commitment to doing what is right for members," said Constance Anderson, founder of MemberXP.
---
Press Releases
2020
2019
2018
2017
2016